A sense of mystery or a question unanswered is always beneficial. Take Imagine Dragons. The name is actually an anagram that's only known to band members. Some guesses have included "Adorning Images," "A Roaming Design" and "Radioman Egg Sin" – that's got to be it!

The Las Vegas group produced three EPs ("Imagine Dragons," "Hell And Silence" and "It's Time") before they were signed by Interscope Records in late '11. Their first effort for the label was yet another EP, "Continued Silence," which was released on Valentine's Day, '12.

"It's Time" was released as a single and reached the Top 5 on the Billboard Alternative and Rock charts and was a certified platinum single.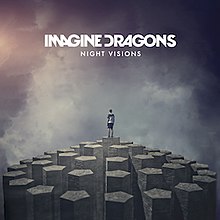 Imagine Dragon's full-length debut, "Night Visions," peaked at #2 on the Billboard 200 chart with first week sales in excess of 83,000 copies and went to #1 on the Billboard Alternative and Rock Album charts. Billboard called them "The Breakout Band of 2013."
"Night Visions" was later certified double platinum in the U.S. while lead single "Radioactive" sold more than nine million copies. At the '14 Grammy Awards, "Radioactive" took home the Best Rock Performance honor.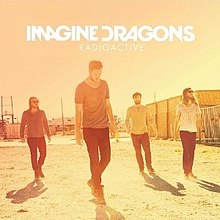 While preparing for their final tour in support of the "Night Visions" album, Imagine Dragons contributed "Who We Are," to "The Hunger Games: Catching Fire" soundtrack.

They performed "I Bet My Life," the lead single from "Smoke + Mirrors," at the '14 American Music Awards. And for the second consecutive year they received the Favorite Artist — Alternative Rock trophy.

"I Bet My Life," a song referencing Reynolds' relationship with his parents, peaked at a lowly #53 on the Billboard 200, but went Top 5 on the Hot Rock Songs, Rock Airplay, Adult Alternative Songs and Alternative Songs charts.

Before the album dropped, Imagine Dragons contributed "Battle Cry" to the film "Transformers: Age of Extinction." They also came up with "Warriors" for the 2014 League of Legends World Championship (an esports tournament) and performed at the World Championship in Seoul, South Korea.

"We embraced a lot of Hip-Hop influences with 'Night Visions'," stated vocalist Dan Reynolds. "But I think the next record will be more Rock-driven."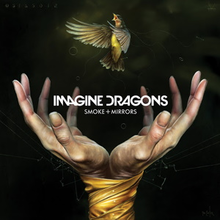 "Smoke + Mirrors," a '15 release, was produced by band members with English Hip Hop producer Alex Da Kid. Selling 195,000 copies in its debut week the album went to #1 on the Billboard 200.
From the album, the track "I'm So Sorry was heard in the trailer promoting the third season of the Netflix show 'Orange Is The New Black'.
Having taken a break following an extensive world tour in support of "Smoke + Mirrors," Imagine Dragons got back to work recording the group's third album, "Evolve." The set went to #2 on the Billboard Top 200 while the single "Believer" peaked at #4 on the Hot 100. Two other singles ("Thunder" and "Whatever It Takes") stalled in the bottom third of the survey. Still, all three songs ruled the Rock chart.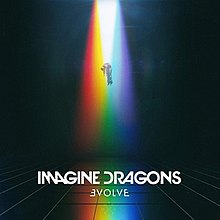 Without leaving much breathing room, Imagine Dragons released their fourth album "Origins." Usually, a band sits on additional tracks until a sufficient amount of time has passed, but Imagine Dragons had other ideas.
"We had these songs we created after 'Evolve'," stated Reynolds. "This is a new world of music why don't we put it out right now."
"Mercury – Acts 1 & 2," produced by Rick Rubin, dropped in '21 and '22, respectively. Imagine Dragons recorded the 14-track "Act 1" in '18 while sessions for the 18-track "Act 2" extended from '18 into '22.