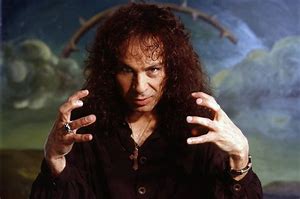 There are a lot of people who have a passion for the Ronnie James Dio (pictured) led iteration of Black Sabbath.


When Ozzy Osbourne left (or was fired) in '78, the remaining Sabbath members (Tony Iommi, Geezer Butler and Bill Ward) recruited Dio.
"Heaven & Hell" was released in '81. The following year saw "Mob Rules." Then over a decade passed before Dio returned to Sabbath for "Dehumanizer" in '92.

The original Black Sabbath had a much-heralded reunion in '97. Once completed though, Ozzy was off to other things.
In '06, Iommi, Butler and Ward hooked up with Dio again. Rather than get embroiled in a massive legal battle by attempting to operate under the Black Sabbath banner, they decided to name themselves after their first, best and most popular album together.

Before things really got rolling, Ward stepped aside and was replaced by another Sabbath vet from the band's latter years, Vinny Appice. "We didn't feel as if it was going quite right from… Bill's side and our side," said Iommi. "There's no bad vibes or nothing; it's no breakup or anything like that."

"It's going to be a lot of fun to get back in front of fans and perform these songs again," said Dio, prior to the start of Heaven & Hell's North American tour.
To get everyone primed "Black Sabbath: The Dio Years" retrospective rolled out. Nine tracks were from Dio's '79-'82 stint and three from '92's "Dehumanizer." There were also three new tracks and a live song.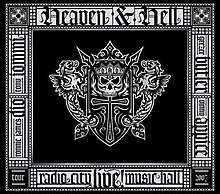 On the U.S. leg of the tour there was a stop at Radio City Music Hall, to record a live album. The show sold-out within minutes so Heaven & Hell was assured of playing before an enthusiastic audience. "Heaven & Hell: Live At Radio City Music Hall" was released in the summer of '07.
A resurrected band eventually takes a shot at recording new material. Heaven & Hell began work at the same Wales studio where Sabbath's "Dehumanizer" was recorded. Midway through recording Iommi was quoted saying that the tracks laid down so far were "really good, pretty powerful."
"The Devil You Know," containing "Bible Black," "Rock & Roll Angel" and "Breaking Into Heaven," landed in April, '09. "Everybody still . . . sees us as Black Sabbath," stated Butler. "So even though we call ourselves Heaven & Hell, we're still very much the devil you know in the sense that we're still Black Sabbath." Either way, the album made its debut at #8 on the Billboard Album Chart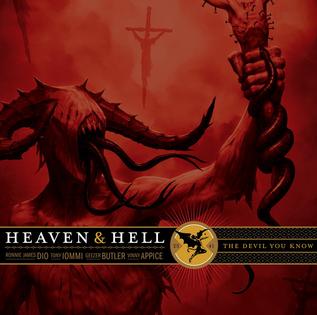 So, was there any difference between recording with Dio or Ozzy? According to Bulter the answer was 'yes'. "If we'd written ("The Devil You Know") album with Ozzy, we'd still be working on the first track."
Later in the year though, Dio was diagnosed with stomach cancer and underwent treatment at the Mayo Clinic.
"After he kills this dragon, Ronnie will be back onstage, where he belongs, doing what he loves best, performing for his fans," said Dio's wife Wendy in an online statement. "Thanks to all the friends and fans from all over the world that have sent well wishes. This has really helped to keep his spirit up."
Dio's illness forced Heaven & Hell to cancel a European tour.  Less than two weeks later, Dio passed away on May 16th, 2010.
Eventually, Iommi and Butler re-connected with Ozzy for an album, "13," and reunion tour in 2013.