Pat Benatar and Christine McVie's estate have both closed deals to sell rights to their music to the acquisition firm HarbourView Equity Partners.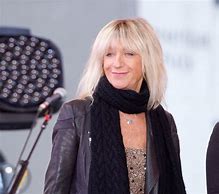 McVie's estate has sold her stake in Fleetwood Mac's recorded music, which includes "Say You Love Me," along with other band hits "Go Your Own Way," "The Chain" and "Dreams." McVie passed away last year.
The Benatar deal will deliver "Hit Me With Your Best Shot," "We Belong," "Love Is A Battlefield" and "Heartbreaker."
Harbourview CEO Sherrese Clarke Soares declined to give financial details on both purchases.