Beware of novelty songs. It may be fun to do one. But bands rarely think it could be what they are remembered for.
Despite other great performances, the Bangles and "Walk Like An Egyptian" are eternally linked. The Bangles had two #1 songs, the aforementioned novelty track and the dreamy ballad "Eternal Flame." Based on that, it would be easy to dismiss The Bangles as a simple Pop/Rock confection. Actually, they had a lot more going for them.

For an earlier group, guitarist Vicki Peterson bought a drum set for her sister Debbi. They were joined by singer/guitarist Susanna Hoffs. Annette Zilinskas handled bass.
First as the Supersonic Bangs, then the Bangs, they began their recording career with an indie label. Nothing happened. On top of that, they had to change their name because there was already a group recording as the Bangs.
Participating on a Rock radio station compilation album brought them to the attention of Miles Copeland head of I.R.S. Records. Another mini-project resulted. After that they landed with Columbia Records.

Figuring there was a better opportunity with Blood On The Saddle or perhaps artistic differences, who knows, Zilinskas soon left and was replaced by Michael Steele.

"All Over The Place," The Bangles first full album, never did that well but all the key elements were in place. Namely, clean, tight rhythms, jangling guitars and Hoff's expressive voice.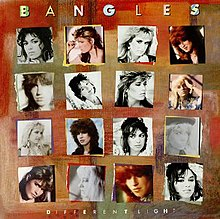 "Different Light" was a virtual "best of" album. "Manic Monday" was written for The Bangles by Prince. But it was kept out of the #1 pop spot by the Artist's own "Kiss."
Songwriter Jules Shear contributed "If She Knew What She Wants." Overall, it was the best song and performance.
Then there was "Walk Like An Egyptian." Believe it or not, one hit wonder Toni Basil rejected the song. The fourth single was the loping good-time Rocker "Walking Down Your Street."
"Hazy Shade Of Winter" was probably the toughest song Simon and Garfunkel recorded in their '60s Folk-Pop heyday. For the "Less Than Zero" soundtrack, The Bangles blasted it. The guitar riff, acoustic on the original, got Peterson's full-on electric treatment. It was one of the best covers ever.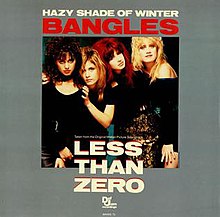 \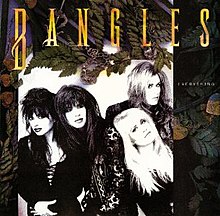 The "Everything" album appeared next and had "In Your Room" and "Be With You." Both were hard charging Rock 'n' Roll songs. The album also contained "Eternal Flame."
The Bangles parted company shortly thereafter. Hoffs pursued a modest solo career. But like numerous groups, The Bangles returned with "Doll Revolution" in '03. Eight years passed before "Sweetheart Of The Sun" arrived.