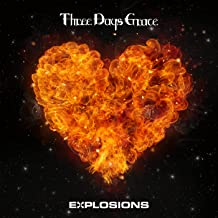 1st – Three Days Grace's "So Called Life" tops the Mainstream Rock Airplay chart. They are now tied with Shinedown for the most #1's on the Billboard survey at sixteen each. The lead has changed hands repeatedly. Three Days Grace had their first #1 in '04. Shinedown answered in '05.
2nd – "Pam & Tommy," a limited series about Mötley Crüe drummer Tommy Lee's and "Baywatch" star Pamela Anderson's infamous leaked sex tape, is on Hulu. Seth Rogen also appears as the man who stole the tape.
4th – Beartooth launch their own Barry's Batch Whiskey. "This exceptional straight rye whiskey was hand-picked by us, and we can't wait for you to taste how delicious it is," says bassist Oshie Bichar.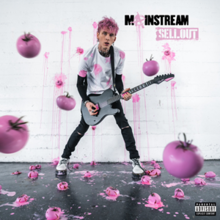 5th – Machine Gun Kelly (pictured) performs at the NHL All-Star Game in Las Vegas. The performance is televised as part of ABC's national broadcast.
7th – The estates of original Alice In Chains members Layne Staley and Mike Starr sell publishing rights and master recording income to Primary Wave Music.
8th – Billie Joe Armstrong's stolen classic 1962 Chevy II is recovered by police after the Green Day frontman put out a public plea for the help in finding it. Following up on a tip police find the car abandoned in El Modena, CA.
10th – Sepultura's Derrick Green list the five must have for touring on the "Talk Toomey" podcast. They are a yoga mat for stretching out, good headphones for listening to music, vitamins, a good book, and a very efficient laptop to watch movies.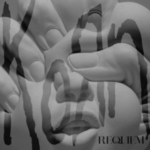 15th – KoЯn's 14th album "Requiem" (pictured) debuts at #14 on the Billboard 200. The set also tops the Billboard Hard Rock Albums chart and is #2 on the Rock Albums survey.

20th – Never before seen images of Nirvana taken onstage just days after the release of their breakthrough "Nevermind" album are sold as NFTs via Pop Legendz, marking what would have been Kurt Cobain's 55th birthday.
24th – How should bands promote themselves? Foo Fighters David Grohl, in a YouTube interview, has some thoughts. "I still believe that the most important way to promote yourself as an artist is to f*cking play live. That's it. Because when a human being sees another human being onstage ripping, there is this sort of connection. And it's inspiring."
25th – The horror comedy "Studio 666," starring the Foo Fighters, is in theaters. The plot has the band moving into an Encino mansion steeped in grisly Rock and Roll history to record an album. However, supernatural forces threaten both the completion of the album and the lives of the band members. It's the first film to feature the Foo Fighters that is not a documentary. Unfortunately, the film bombs.