Like many groups, San Francisco's Third Eye Blind got going in fits and starts. The original incarnation fractured leaving only guitarist/vocalist/songwriter Stephen Jenkins and bassist/vocalist Arion Salazar. They hooked up with guitarists Kevin Cadogan and Tony Fredianelli.

In '94 Fredianelli left but the group was able to find drummer Brad Hargreaves. Barely surviving the local club scene, Third Eye Blind did manage to get a slot opening for Oasis when they were in town. That and other notable gigs eventually won Third Eye Blind a recording contract.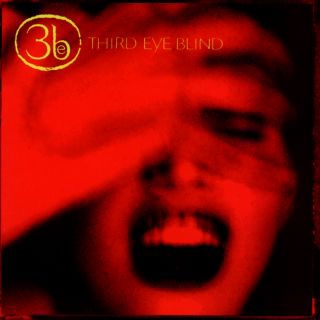 Their self-titled album, produced by Jenkins and Eric Valentine, arrived in '97 powered by the mega-hit "Semi-Charmed Life." The album was a big seller as Third Eye Blind moved from opening to headliner status.
Finding massive success is one thing. Repeating it is another. Though it contained the modest hit "Never Let Go," the '99 sophomore effort "Blue" failed to live up to critical or commercial expectations.

In '00, Cadogan left and was replaced by Fredianelli who had recently served as the group's tour guitarist. Third Eye Blind released "Out Of The Vein" in '03.

This effort too had disappointing sales – a "mere" 500,000 copies. Part of the problem was corporate. Their label, Elektra was absorbed by Atlantic. Promotional support was sparse with a budget for only one video – the single "Blinded." "Our record company ceased to exist the month the record was released, Elektra Records imploded," said Jenkins at the time.

The set also came out right on the heels of the Jenkins/actress Charlize Theron breakup. At various shows Jenkins told the audience that "Forget Myself" and "Palm Reader" were written either for Theron or about the relationship.

Adding to the misery, Warner Music dropped Third Eye Blind, along with other bands. The '04 pruning, according to Atlantic co-chairman Craig Kallman, was so "we can give each of our (remaining) acts top priority."

Third Eye Blind kept going, but it wasn't easy. Salazar walked. Leo Kremer filled in on bass but was done after a tour of Japan. Abe Millet temporarily took over with the band saying Salazar could return whenever he wished – there was an "open door policy."
"Ursa Major," Third Eye Blind's fourth studio album, dropped in '09. Ursa Major is an astral constellation. The name means bear in Latin which explains why one (outlined by stars) graces the album's cover.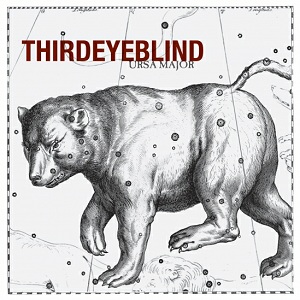 The album was first discussed in '07 when Jenkins said that it would be "more political" than previous albums. The single, "Non-Dairy Creame," was released in 08, but the song wasn't included on the album. "Don't Believe A Word" was "Ursa Major's" lead single. But that song and a subsequent single failed to breakthrough.

Still, "Ursa Major" topped the Billboard Rock Albums chart, Top Alternative Albums chart, and Top Digital Albums chart.

But following the initial supporting tour, Fredianelli was fired. He did not go quietly into the night. No, he sued claiming he was denied songwriting credits and benefits that he allegedly was entitled to." Legal entanglements followed with a California jury awarding Fredianelli more than $438,000.

Irish musician Kryz Reid replaced Fredianelli as the band continued their tour.

An oft discussed "Ursa Minor," containing tracks not included on "Ursa Major," never saw the light of day.

Third Eye Blind continued to record with little to show for it until '15 when "Dopamine" finally arrived. The set featured the track "Everything Is Easy."

"Screamer" came next. The group's first album in four years initially started as an EP and grew from there.

Jenkins said they aimed for "a rougher, less polished sound," while emphasizing a mantra of 'keep the edge, keep it weird."  The set contained a guest contribution from Sleigh Bells' Alexis Krauss on the title track.
"Our Bande Apart" dropped in '21.