Bassist Paul D' Amour and guitarist Adam Jones came to Hollywood, the land of eternal promise, to get jobs in the movie biz. But they ended up forming Tool in the early 90's with the addition of Danny Carney on drums and vocalist Maynard James Keenan.

First out of the box was the EP "Opiate" with live tracks. The full-length "Undertow" followed and blew the doors off.
A slot on the third Lollapalooza tour helped immensely. But change was at hand. First, D' Amour split and was replaced by Justin Chancellor.
For the next effort, producer Sylvia Massey, who'd handled Tool's first two projects, was replaced by David Botrill. But there was an even bigger shift looming. The public's roving musical tastes caused "Aenima," a hard charging album, to yield disappointing sales.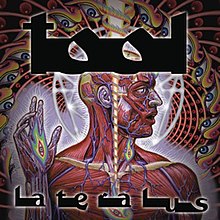 In '01,"Lateralus" followed a year later, driven by "The Grudge" and "Tick & Leeches." The album topped the Billboard Album Chart. 

As happens with a lot of bands, they just wear out internally. Endless touring, song writing, rehearsals, recording, the insufferable band meetings and God knows what else, takes a toll. Break-up rumors had been swirling around Tool since the beginning of the decade.
Taking a few years off, the group returned in '06 with "10,000 Days." A tour was up next but Tool soon went to the dogs. Or at least their drummer did. Carey suffered serious injury when he ran afoul of his girlfriend's mutt. A bicep wound needed surgery (suppose it could have been worse) which forced the cancellation of several dates, though the group was able to perform at the '07 Bonnaroo Music Festival.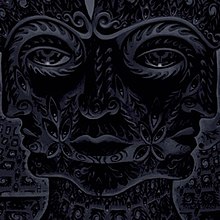 Keenan's side project, Puscifer, released their debut album, "V Is For Vagina," in late '07. Keenan claimed this group is a more 'low-key' project. He also appeared in '09's Crank 2: High Voltage with Linkin Park's Chester Bennington, a veteran of the first Crank movie.

Tool seemed long gone in '13 when Jones tried to explain the long gap since '06's "10,000 Days." He claimed that Tool had become a victim of their own success.

"We live kind of cushy lives now, so we get together when we want," Jones told Revolver magazine. "We've become even more eclectic and distant, so getting things done is very hard."

There may have been something to that but the main reason for the delay was a pending lawsuit.

In '07, a Jones associate sued Tool claiming the group had used his artwork without giving due credit. That's not the end of the world, it could probably be settled easily. But no. The insurance company Tool hired for the band's defense also ended up filing a suit against the group over "technicalities regarding the case."

"It's costing millions and millions and millions of dollars to defend us," Jones explained. "And the fans are all going, 'We want a new Tool album. What the f*ck?'."

The lawsuit, stuck in Los Angeles courts, was finally settled in Tool's favor in March of '15.

"We've been discouraged and distracted by this major lawsuit, which is the worst thing that's ever happened to us," concluded Jones.

Before Tool could get up and running again, Keenan's Puscifer went for the "Money Shot," their third full-length album.

Finally, Tool announced that their fifth album, "Fear Inoculum," their first in 13 years, would be out in the late summer of '19.

To peak interest Tool made their music available on streaming services for the first time. They were amply rewarded.

All four Tool albums returned to the Billboard Top 20 Album chart with "Ænima" doing the best landing at #10 (#1 on the Rock Albums chart).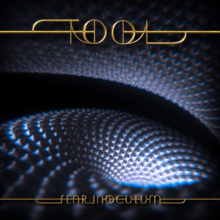 "Fear Inoculum" debuted at #1 on the Billboard 200 moving 270,000 equivalent album units in its first week. Tool's third Billboard 200 chart-topper (the first two were 2001's "Latealus" and 2006's "10,000 Days") was the biggest debut for any Rock album in over year – since Dave Matthews Band's "Come Tomorrow."