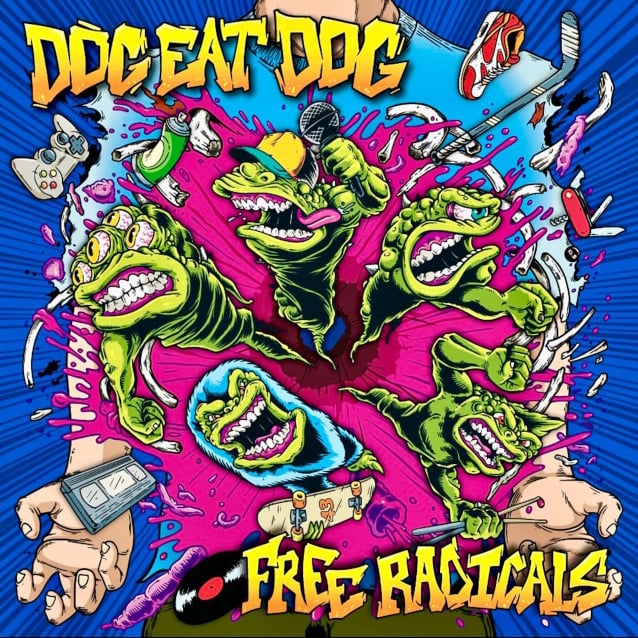 Dog Eat Dog's "Free Radicals," the band's first full-length effort in 17 years, is out. The comeback set features the singles "Lit Up." and "Never Give In."
Beginning in '94, Dog Eat Dog have released five full-length albums and two EPs.
"Free Radicals" Track Listing:
01. Lit Up
02. Kin
03. Never Give In
04. Time Won't Wait
05. 1 Thing
06. Mean Str
07. Energy Rock
08. @Joe's
09. Blvk Clvd
10. Bar Down
11. Man's Best Friend
12. E1on1
13. Looking Back
14. Zamboni
Dog Eat Dog Lineup:
John Connor – vocals
Roger Haemmerli – guitars
Dave Neabore – bass
Brandon Finley – drums
Formed in New Jersey, Dog Eat Dog became one of the pioneers of Rap-Rock. Connor and Dave Neabore are original members.