1st – Testament officially confirms that drummer Dave Lombardo has rejoined the band following the departure of Gene Hoglan. Lombardo's first stint with the band was very brief (1998-1999) but he performed on '99's "The Gathering," an album many consider to be among Testament's best.
3rd – Maxx Rinkus, a sophomore at Clear Springs High School in League City, TX is the first recipient of the Neil Peart (Rush) Spirit of Drumming Scholarship endowed by Modern Drummer. Rinkus receives the award in a remote ceremony (due to COVID-19 precautions) that includes Peart's widow, Carrie Nuttall-Peart.
4th – "The Batman" is in theaters. The Nirvana song "Something In The Way," from the band's '91 "Nevermind" album, is heard twice in the blockbuster film (as well as in trailers leading up to the film's debut). As a result, the track goes to #2 on Rock Digital Song Sales chart.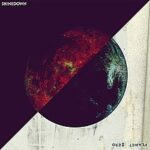 5th Shinedown's "Planet Zero" (pictured) begins an eight-week stay at #1 on Billboard's Mainstream Rock Songs chart.
10th – Disturbed's David Draiman publicly criticizes Florida's so-called "Don't Say Gay" bill, which seeks to ban discussion of gender and sexuality issues with younger students. "This is f*cking ridiculous," states Draiman. Two days earlier, the "Parental Rights In Education" bill passed in the Florida Senate with a 22-17 vote.
11th – Sheryl Crow attends the world premiere of Showtime's documentary, "Sheryl," at the SXSW Conference and Festival in Austin. The film covers Crow's "musical career battling sexism, depression, perfectionism, cancer, and the price of fame."
12th – To promote its "Impera' album Ghost sponsor a NASCAR. "Papa 4," wrapped in "Impera" colors and driven by Bailey Currey, makes its debut at the United Rentals 200 in Phoenix. The car finishes 20th.
14th – Country legend Dolly Parton takes herself out of the running to be inducted into the Rock And Roll Hall Of Fame after being nominated for the first time. "Even though I am extremely flattered and grateful to be nominated for the Rock & Roll Hall of Fame, I don't feel that I have earned that right," writes Dolly on social media. "So I must respectfully bow out." That is class. She gets inducted anyway.
18th – Machine Head celebrate the 25th anniversary of the band's second studio LP, "The More Things Change…", with a special full-album play-through with original "The More Things Change…" guitarist Logan Mader, who left the band in '98.
20th – Mötley Crüe bassist Nikki Sixx makes a guest appearance on an episode of "American Idol". The segment presents auditions from the Sunset Strip (Hollywood) where Crüe got its start in the '80s.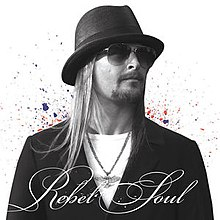 21st – Kid Rock's one-on-one interview with Tucker Carlson airs on FOX. Carlson asks Rock, "Why haven't you been canceled? Like, people aren't allowed to say what they think. You are." Rock responds that he is "uncancelable… 'cause I don't give a (expletive). In the same interview, Rock says Donald Trump, while president, once asked him for advice about U.S. policy on the Islamic State and North Korea.
22nd – Rush's Geddy Lee makes a guest appearance on the long-running Canadian TV mystery drama "Murdoch Mysteries." In the episode titled "Devil Music" Lee plays "Tom Sawyer," a carriage driver.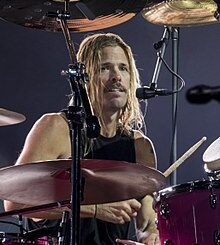 25th – Longtime Foo Fighters' drummer Taylor Hawkins dies at age 50. He is found dead in his hotel room in Bogota, Colombia while the band is on tour. "The Foo Fighters family is devastated by the tragic and untimely loss," reads a band's statement. "His musical spirit and infectious laughter will live on with all of us forever." A toxicology report determines the drummer had marijuana, opioids, tricyclic antidepressants and benzodiazepines in his system. Hawkins joined the Foos in '97.
30th – All That Remains announce that drummer Jason Costa has left the band's current U.S. tour in order to "deal with some personal matters." He is temporarily replaced by Anthony Barone.