One good thing about ex-husbands is you can keep their last names – if you want. That's what Grace Slick of Jefferson Airplane/Starship did. And so did Patricia Andzejewski (there's a name that will never get by spell check). She is otherwise known as Pat Benatar.
She married her high school sweetheart Dennis, but by the late '70s that relationship was just about done.

Benatar was singing in New York's Catch A Rising Star when she caught the attention of club owner Rick Newman who became her manager. Soon Benatar had a contract with Chrysalis Records.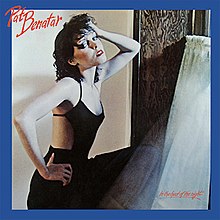 Guitarist Neil Giraldo was brought in and he put together a backing band. The first album, "In The Heat Of The Night," featured the blazing single, "Heartbreaker." There was bravado laced with vulnerability.
The second album "Crimes Of Passion" broke through with the song "Hit Me With Your Best Shot." She also scored with "Treat Me Right" which was co-written Benatar and Douglas Lubahn, who had played bass on early Doors' albums. The song was also heard in the hit movie "An Officer and a Gentleman." Clips from the film were used in the song's music video.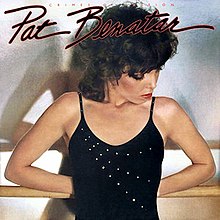 When MTV rolled along Benatar was there with her "Love Is A Battlefield" video which dealt with the breakdown of relationships and featured an extended dance sequence. It was one of the more visually striking videos.

Benatar married Giraldo in '82 and he took charge of her career which initially slowed but the pair continued to tour for decades.