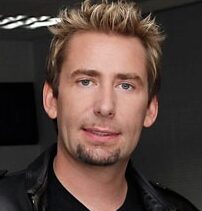 "Hate To Love: Nickelback" premiered at the Toronto Film Festival (TIFF) on Friday (9/8). The band's vocalist/guitarist Chad Kroeger (pictured left) stated he hopes the documentary "will put to rest any discussions of the backlash the band has received through the years."
Despite (or because of) massive commercial success Nickelback became a punchline for comedians, critics and 'serious' music aficionados through the years.
"We get to take the narrative. We get to actually tell our version—it's like you turn the cheek for as much as you can, and then at some point it's like, here's our take on it," said rhythm guitarist Ryan Peake.
Aside from the controversy, the film also delves into the band's career and accomplishments.
No date has been set for the documentary's general release.