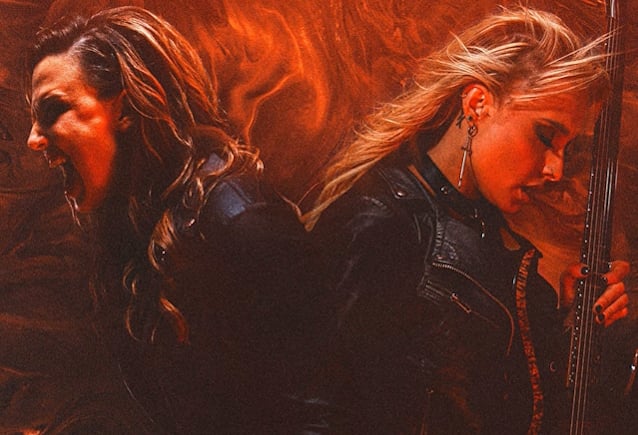 Guitarist Sophie Lloyd has released the official video for "Imposter Syndrome," a collaboration with Halestorm frontwoman Lzzy Hale.
The song is the title track of Lloyd's full-length album, which will arrive on November 10th.
Steel Panther's Michael Starr, Atreyu's Brandon Saller and Black Stone Cherry's Chris Robertson also contributed to the album.
"I'm so fortunate to work with all of the amazing singers on the record, and I can honestly say I've been listening to them for years," enthused Lloyd.
"Imposter Syndrome" Track Listing:
01. Do Or Die (feat. Nathan James)
02. Pressure (feat. Brandon Saller)
03. Imposter Syndrome (feat. Lzzy Hale)
04. Let It Hurt (feat. Chris Robertson)
05. Runaway (feat. Michael Starr)
06. Fall Of Man (feat. Matthew K. Heafy)
07. Lost (feat. Cole Rolland)
08. Hanging On (feat. Lauren Babic)
09. Avalanche (feat. Trevor McNevan)
10. Won't You Come (feat. Marisa Rodriguez)
11. Judge And Jury (feat. Tyler Connolly)