Thrash Metal's Nervosa will release its fifth full-length album, "Jailbreak," on Friday, September 29th.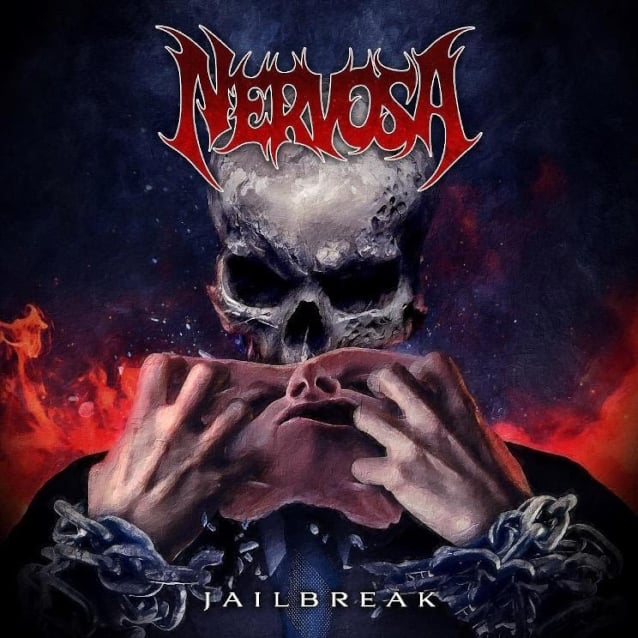 It will be the band's first album with guitarist/founding member Prika Amaral assuming vocal duties as she fronts a new lineup (see below).
The set contains "Endless Ambition" and "Seed Of Death."
"Jailbreak" Track Listing:
01. Endless Ambition
02. Suffocare
03. Ungrateful
04. Seed Of Death
05. Jailbreak
06. Sacrifice
07. Behind The Wall
08. Kill Or Die
09. When The Truth Is A Lie (featuring Gary Holt)
10. Superstition Failed (featuring Lena Scissorhands)
11. Gates To The Fall
12. Elements Of Sin
13. Nail The Coffin
Nervosa's Current Line-Up:
Prika Amaral – Vocals/Guitars
Helena Kotina – Guitars
Hel Pyre – Bass
Michaela Naydenova – Drums
In less than a year, Nervosa lost singer Diva Satánica, bassist Mia Wallace and drummers Eleni Nota and short-timer Nanu Villalba. Kotina was added.