When Sexart ran into LAPD (another group) things started to happen. LAPD members James "Munky" Shaffer (guitar) and Brian "Head" Welch (guitar) saw vocalist Jonahtan Davis and were impressed. So Sexart was history and KoЯn was born with Davis choosing the name. Added to the line-up were Reggie "Fieldy Snuts" Arvizu (bass) and David Silveria (drums). Both had played with the guitarists in previous groups.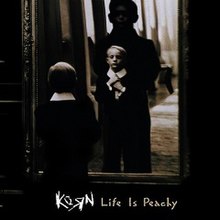 KoЯn's self-titled '94 debut featured the darkly metallic "Shoots And Ladders." "Life Is Peachy," released in '96, added to the group's already huge fan base.
Of course, there was the famous and over publicized Zeeland, MI, incident where a student was sent home for wearing a KoЯn T-shirt. The school's principle claimed the attire was inappropriate since KoЯn's music was "indecent, vulgar and obscene." For KoЯn it was great publicity.
"Follow The Leader," arriving two years later, was undeniable. Blending Rock and Hip-Hop on "Freak On A Leash" and "Got The Life," KoЯn hit the mark.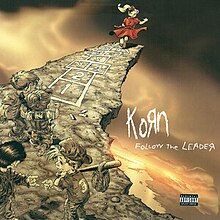 Returning to a more metallic sound KoЯn released "Issues" in '99 with the Grunge influenced "Falling Away" and Trash."
After that success KoЯn was semi-dormant until "Untouchables" hit in '02. "Take A Look In The Mirror" arrived the following year. Then their label decided to wrap things up with a "Greatest Hits (Vol. 1)" package. That's when things got a little bumpy.
Welch left in '05. An online post from the band stated that he "has chosen Jesus Christ as his savior and will be dedicating his musical pursuits to that end."
The group continued as a quartet, releasing "See You On The Other Side," led by the single "Twisted Transistor," later that year. The single's video featured Rappers Snoop Dogg, Xzibit, Lil Jon and David Banner. "It's basically a video with Hip-Hop stars playing us," explained Davis.

Two years after Welch's exit, Silveria took an extended break to "recuperate" and spend time with his family.
In the studio, KoЯn used drummer Terry Bozzio (Missing Persons and countless sessions) on nearly half of their 8th studio album plus Bad Religion's Brooks Wackerman and Davis, who hadn't played percussion since '99's "Issues."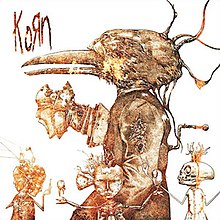 KoЯn's '07 release was untitled, not "Untitled." "It's not titled. It's not going to be titled," said Davis. "We didn't want to label this album. It has no boundaries."
"KoЯn III: Remember Who You Are," had a cover shot taken in Oildale, CA. "Oildale is near where we grew up as kids," said Davis. "It's a poverty-stricken area surrounded by endless, rich oil fields. The money doesn't really help the local people and it's tough for local kids to get out of there. I feel blessed that our music busted us out."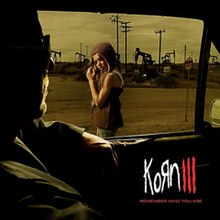 Before the album dropped, KoЯn called for a boycott of the oil giant British Petroleum (BP) following the massive oil well leak in the Gulf of Mexico.  Disturbed, Rise Against and Godsmack joined the boycott.
Next, KoЯn produced a Dubstep album utilizing the talents of Skrillex and others. '11's "The Path Of Totality," the band's second full-length studio effort for Roadrunner Records, received harsh criticism.
"There's a lot of closed-minded Metal purists that would hate something because it's not true to Metal or whatever, but KoЯn has never been a Metal band, dude. We're not a Metal band," said Davis a radio interview.

Leaving Dubstep behind, KoЯn issued "The Paradigm Shift" in October, '13. Davis wrote songs while weaning off anti-depressant medication. "I'd been on it for three years and the doctor told me you gotta get off this, it's bad for you," explained Davis.

The album marked the return of co-founding guitarist Brian "Head" Welch, who performed with the band for the first time in seven years at the Carolina Rebellion Festival the previous May.
Then, seven years after he quit, Silveria, who reportedly remained a partner in the band's business operations, wanted back in.
When his attempt to rejoin the group failed Silveria filed a lawsuit in '15 against his former colleagues. Silveria asked the court to order KoЯn to reveal their financial details since '06, pay him what he was owed, then legally dissolve the partnership. A settlement was reached in early '20. 

With the suit still out there, KoRn released "The Serenity Of Suffering," the group's 12th studio album. The '16 set featured a guest appearance by Slipknot frontman Corey Taylor on "A Different World."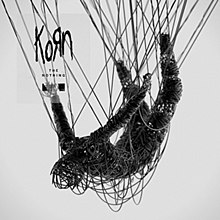 "The Nothing," was impacted by the deaths of Davis' estranged wife, Deven (due to "a lethal combination of five different drugs"), and his mother.  "I went through hell last year and had to purge what I was going through and bring the listener through that experience," Davis explained.
Receiving positive reviews, "The Nothing" debuted at #8 on the Billboard 200 becoming KoЯn's 14th Top-10 album. The title was inspired by the evil Gmork in "The NeverEnding Story." 
Like so many artists, KoЯn was impacted by the COVID pandemic. But there were other issues.
Fieldy sat out the band's '21 summer tour to get "bad habits out of (his) system." KoЯn recruited Ra Diaz from Suicidal Tendencies to fill in.  Then, little more than a week into the trek, KoЯn had to reschedule dates when Davis tested positive for COVID.
Fieldy returned to contribute to "Requiem," the band's 14th album. Due to the pandemic, the set was "conceived out of very different circumstances than the majority of the band's catalogue."  As a result, the record was "born of time and the ability to create without pressure."