In This Moment has delivered its eighth studio album.
The set contains the tracks "Godmode" and "The Purge."
The word "Godmode"(meaning "invulnerable to damage" in video game parlance) came up as the band was working on a song.
"Yeah, it's cool. … The song we were working on at the time really felt like that," explained vocalist Maria Brink (pictured above). "Then it was just, like, 'Well, what if we call the whole album that?' And then it just came together."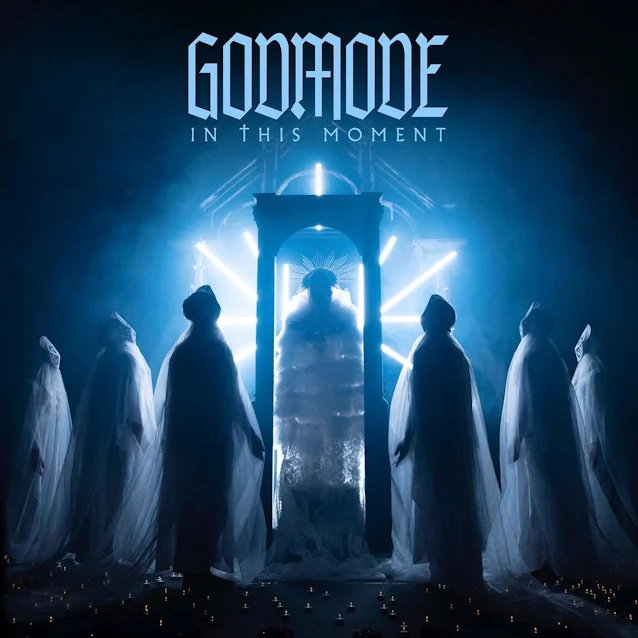 The set was produced by Kane Churko instead of his father Kevin, who had produced all but one of the band's albums.  "The whole thing has an intensity to it that's different for us," offered guitarist Chris Howorth.
"Godmode" Track Listing:
01. Godmode
02. The Purge
03. Army Of Me
04. Sacrifice
05. Skyburner
06. Sanctify Me
07. Everything Starts And Ends With You
08. Damaged (featuring Spencer Charnas)
09. Fate Bringer
10. I Would Die For You
In This Moment and Ice Nine Kills will embark on the 20-date "Kiss Of Death" tour beginning November 3rd in Gary, IN with the final show November 30th in Norfolk, VA.
Concert Dates/Ticket Information