Eric Clapton has been inducted into the Rock and Roll Hall of Fame three times… as a member of the Yardbirds and Cream, and as a solo performer.
Clapton's guitar work was also a focal point in John Mayall & The Bluesbreakers (where he acquired the nickname "Slowhand" and fans were writing "Clapton Is God" everywhere), Blind Faith ("Presence Of The Lord") and Derek & The Dominos ("Layla").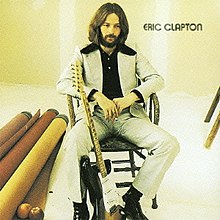 His first solo effort arrived in '70. The self-title effort contained the hit "After Midnight.," a song composed by J.J. Cale, plus the rollicking "Blues Power" and the shimmering "Let It Rain."
Four years on, "461 Ocean Boulevard," dropped. The album, containing mostly covers with a couple originals, had the chart-topping version of Bob Marley's "I Shot The Sheriff." It also featured "Willie And The Hand Jive," the Johnny Otis classic.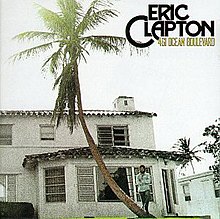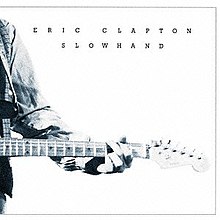 Clapton's growing drug and alcohol issues marred his next two albums and continued through the recording of "Slowhand." But this effort was guided by ace producer Glyn Johns (Rolling Stones).
Recording another J.J. Cale song, "Cocaine," proved to be a career highlight (both the studio and live versions). Unfortunately, the album also contained two lesser Clapton compositions, the maudlin hits "Wonderful Tonight" (#16) and the forgettable "Lay Down Sally" (#3).
Though "Backless" was a Top 10 album (#8) it is only remembered for the mid-tempo "Promises" and a cover of "Tulsa Time." The album closed out Clapton's '70s output.
His last album for the RSO imprint, "Another Ticket" held the title track ballad and the Clapton composed "I Can't Stand It." Though it could be dismissed as lackluster it was Clapton's last Top 10 album (#7) of the decade.
While Clapton's '80s recordings occasionally touched past highs ("Forever Man"), they were a step (or two) down from his previous work.

Following a successful MTV "Unplugged," ('93) featuring an acoustic version of "Layla," Clapton churned out MOR ballads (though "Tears In Heaven," a touching tribute to his son Conner who'd fallen to his death, was an exception).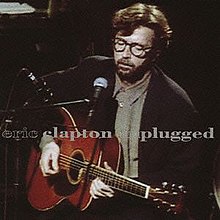 Like a prodigal son, Clapton eventually returned to the Blues; "From The Cradle" in '96 and "Pilgrim," three years later.
Clapton also started auctioning off his guitar collection to raise money for his Crossroads Foundation, a drug rehab center.

'00 saw the guitarist continue his Blues streak on "Riding With The King."
Covering Blues great and personal inspiration, Robert Johnson, Clapton released "Me and Mr. Johnson" in '04.

Clapton went the all-star line-up route for "Clapton." Cale, drummer Jim Keltner, bassist Willie Weeks, and keyboardist Walt Richmond participated in the initial sessions for the '10 set. Later, Steve Winwood (a Blind Faith alum), Wynton Marsalis, Sheryl Crow, Allen Toussaint, and Derek Trucks contributed their talents.

'13's "Old Sock," Clapton's 21st studio album, was essentially another covers set, with Winwood, Cale and Keltner returning, plus "musical guests" Paul McCartney and Chaka Khan.

With some musicians, like Clapton, who've had lengthy careers, it seems like they've issued more live and compilation collections than studio albums. Giving credence to that impression, Clapton rolled out "Give Me Strength" in time for the '13 holiday season. The 6-disc set held previously unreleased recordings, as well as outtakes, studio sessions and live recordings from '74/'75.

Despite the emphasis on his live work, Clapton announced his intention to stop touring in '15 because being on the road had become "unbearable."