"The Clash… the only band that matters."
The importance of The Clash cannot be overstated. They were a lightning rod for the Punk movement preaching revolutionary politics. While they often appeared to be chasing the Sex Pistols, they were far more successful artistically and far more influential politically.
They also showed considerable musical range (including Reggae and R&B) for a group labeled as a "Punk." Their shows were ferocious. See the cover photo on the "London Calling" album (above).

In the waning days of a band with a truly great name – London S.S – guitarist Mick Jones and bassist Paul Simonon decided, after going nowhere, it was time to pull the plug and start over. Well, along comes Joe Strummer on guitar. There were numerous personnel changes but these three served as the band's core.
Like many Punk bands, The Clash ran afoul of the law with members being arrested but nothing too serious. More important, The Clash insisted their records be sold for less than the regular album price.
Their record label, Columbia, wasn't very supportive. They nailed the band's royalties and tour support for the lost revenues. It hardly seemed fair. How many revolutions have turned a profit?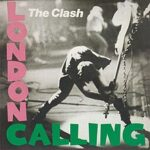 The band's third album, "London Calling," contained the snarling title track, "Train In Vain" and "Revolution Rock." While the album has been praised as a true landmark and sold over 5-million copies worldwide its' initial U.S. reception was modest. The album peaked at #27 on the Billboard survey.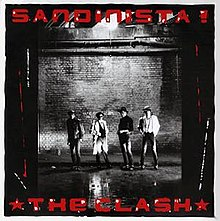 "Sandanista!" showcased "The Equaliser," "The Call Up" and "Washington Bullets," a strident political statement with lyrics by Strummer that name checked conflicts or controversies from around the world – Chile, Cuba, Nicaragua, Afghanistan and Tibet.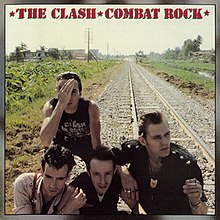 The U.S was a little slow to catch on. Four albums into their career The Clash had their commercial breakthrough with "Combat Rock" ("Should I Stay Or Should I Go?" and "Rock The Casbah" – with a satirical video).
Prior to "Combat Rock's" release The Clash began to disintegrate. Drummer Topper Headon was asked to leave because his heroin addiction was damaging his health and drumming. Headon's departure exposed a simmering feud between Jones and Strummer. Eventually, Jomes was fired by Strummer and Simonon.
The end came shortly after Jones got booted.
Following that unfortunate occurrence, The Clash only managed one insignificant album before parting ways. Jones later founded Big Audio Dynamite.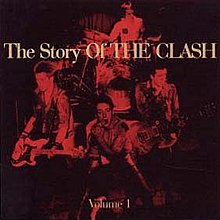 In the late '80s and '90s, the compilations hit the market. "The Story Of The Clash, Volume One," with the track "This Is Radio Clash" which was released as a non-album single in '81, is essential.