Warren Zevon always had a unique perspective. He earned it.
After his first album bombed, Zevon found work writing commercial jingles. If that doesn't alter your point of view, nothing will.
His return was marked by a self-titled album which contained several classic songs including "Hasten Down The Wind" and "Poor, Poor Pitiful Me" (both covered by Linda Ronstadt with the latter being a hit).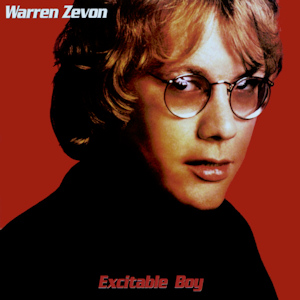 "Bad Luck Streak In Dancing School" arrived in '80. But despite the clever title and excellent songs, the album failed to register. "A Certain Girl," previously recorded by The Yardbirds, only peaked at #57 to become Zevon's second ("Werewolves" was the first) and last song to chart on the Billboard 100.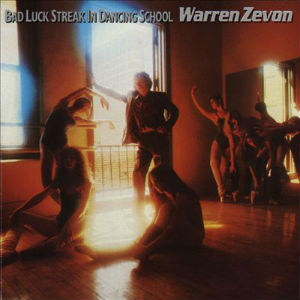 It would be the better part of the decade before Zevon would equal that effort with "Sentimental Hygiene," a candid, uncompromising look at" his battle with alcohol.
During that same period, 1990, Zevon recorded a collection of Blues songs with Bill Berry, Peter Buck and Mike Mills of R.E.M. "Hindu Love Gods" was allegedly recorded during a late-night drunken session.

Even though Zevon released another three albums he spent much the '90s flying under the radar.
In '03 he was diagnosed with inoperable mesothelioma (a rare form of lung cancer). With help from friends and admirers, Bruce Springsteen, Don Henley, Jackson Browne, Emmylou Harris, Dwight Yoakam and Tom Petty, Zevon recorded "The Wind."
Shortly after the album's completion Zevon passed away (9/7/03). He was 56.