It was "morning in America" and MTV ruled led by Duran Duran and Michael Jackson. Even Bruce Springsteen used videos to turn his "Born In The U.S.A" album into a career best.
New Metal featuring Iron Maiden and Judas Priest raised the sonic bar. In the U.S. Metallica launched a decades long run.
One-time Punk acts (U2, B-52s and Billy Idol) found mainstream success but late in the decade Hair Metal (Van Halen, Guns N' Roses, Mötley Crüe, Poison and Rett) owned both on MTV and the album chart.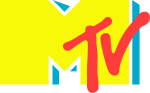 Not since The Beatles had anything had as great an impact on Rock as MTV.

Launched in 1981 with only a few hours of music videos, the cable channel promoted itself as it did artists.
To fill time and provide a human/music fan touch MTV had VJs serving as hosts – radio on TV. In short order record labels provided funds to produce videos to promote new albums.

The original idea was to play Rock videos 24/7. "Video Killed The Radio Star" was the first song played on the cable channel. That was more a mission statement than anything that could have come out of corporate.
New Wave artists, The Police, the Cars and Talking Heads, made an immediate impact. They were matched by Hard Rock's Van Halen, Billy Idol and Def Leppard.

On the pop side, The Culture Club, Madonna, Hall & Oates and Wham!, with George Michael, were mainstays.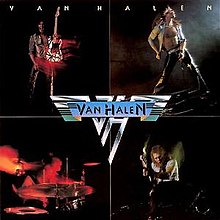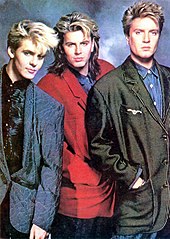 The band that ruled MTV's early days was Duran Duran. They were a New Wave Pretty Boy Pop Band they had the MTV look… especially singer Simon La Bon and keyboardist Nick Rhodes. Equally important, their videos were shot in exotic locations. The combination was intoxicating.

As MTV became vital in promoting new music Columbia Records was about to release Michael Jackson's "Thriller" and accompanying videos. Jackson had fronted the Jackson 5 before embarking on a successful solo career and was already a major pop star.
At the time MTV was trying to convince cable operators to carry the channel to further raise its market share toward profitability. You would think Jackson and MTV would be a natural pairing.

However, MTV programmers passed on "Thriller" videos because they weren't Rock. That didn't sit well with Columbia execs who threatened to pull all Columbia artists from MTV.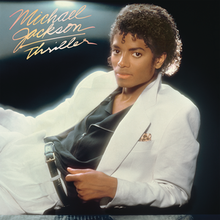 MTV simply couldn't survive without videos by Columbia acts so they capitulated but worried they would lose their Rock audience.

Jackson's videos for "Billie Jean," "Beat It" and "Thriller" were huge – and everyone wanted their MTV. "Thriller" became the best-selling single album (not a compilation) in history.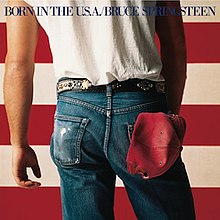 Bruce Springsteen who had suffered false starts and legal issues in the '70's released his seventh album, "Born In The U.S.A." The videos for the title track, "Glory Days," "Dancing In The Dark" and "I'm On Fire" made Springsteen a superstar.

As videos became increasingly more expensive and of lessening promotional value, MTV stopped relying on videos as its sole source of content.
While MTV still played videos it provided a platform for Glam Metal/Hair Metal bands – which appealed to young white males, the channel's original target audience.

Bon Jovi, Guns N' Roses and Mötley Crüe, were followed by Ratt and Poison and numerous others. The videos featured band members in stylishly ragged clothes cavorting with knock-out blondies in torn fishnet stockings walking away from the camera as fires raged in oil barrels.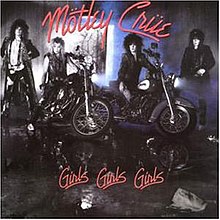 The fly in the ointment was the Parent Resource Music Center (PMRC). Trying to wrest the "family values" mantle from Republicans, Tipper Gore, the wife of Tennessee Democrat senator Albert Gore, who had presidential aspirations, wanted to crack down on the violent and misogynistic lyrics in Hip-Hop and Rap songs. But since nearly all Hip Hop/Rap artists were Black this moved would appear racist. To avoid any accusations Rock was also subjected to lyrical review and consumer warnings.
In the end, albums with "questionable" lyrics carried a sticker warning consumers. However, the sticker soon became a badge of honor.

Wal-Mart demanded offensive words be edited out if the CD was going to be sold in their stores – which accounted for approximately 25% of the music market. Artist/labels could choose whether or not to bend to Wal-Mart's will.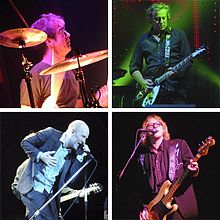 On the peripheral was College Rock. This was a heady, often jangling sound that found favor in dorms and frats. R.E.M. was the patron saint. The Replacements, Pixies, Husker Du, Soul Asylum, Throwing Muses were acolytes. It eventually morphed into Alternative Rock (Alt. Rock).
Eventually, MTV stopped playing music videos regularly leaning on game shows, news and feature programming.

But there are people whose only blurry memories of the 1980's are the continuous videos shown on the music channel.
---