The 70s had it all… singer/songwriters (Elton John, Billy Joel and Bruce Springsteen), Glam Rock (David Bowie, KISS, T-Rex), Shock Rock (Alice Cooper, Plasmatics), Corporate Rock (Boston) which led to a Punk backlash (The Clash, Sex Pistols and The Ramones). Disco landed but eventually lost its dominant position to New Wave (Talking Heads, Police and Cars).
Name it. The 1970s had it.
Genres emerged and continued to be relevant, in some form, for decades. Here's a rundown: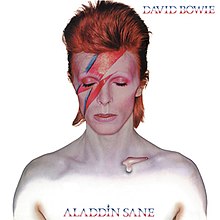 Glam Rock: (David Bowie, T-Rex, Slade, Queen)

Glam Rock returned during the MTV era (Duran Duran) and influenced numerous Hair Metal bands in the late '80s.
Shock Rock: (Alice Cooper, KISS)


Cooper's "offspring" included Twisted Sister, Rob Zombie, Marilyn Manson)
KISS led to Glam Rock and Groove Metal – from Metallica to Pantera.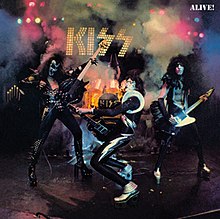 Singer-Songwriter: (Billie Joel, Elton John – with lyrics by Bernie Taupin, Jackson Browne… not to mention Carole King and James Taylor)

Well-crafted songs (not as easy as it sounds) will always find an audience.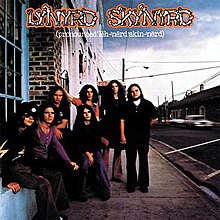 Country Rock: (Creedence Clearwater Revival, The Eagles, Lynyrd Skynyrd, Allman Brothers, Outlaws)

These bands were closer to the true Country ethos than anything coming out of Nashville at the time.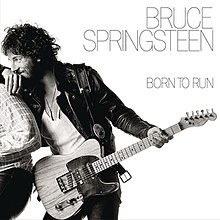 Heartland Rock: (Brue Springsteen, Tom Petty & The Heartbreakers, John 'Cougar' Mellencamp)

Mid-to-late '70's singer-songwriters reflecting on dreams, desires and experiences associated with life in the U.S.A.
Corporate Rock: (Boston, Fleetwood Mac, Journey, Styx)

Record labels always want to make money and that was what these bands did. All rolled into the '80s having lengthy careers with REO Speed wagon and Toto joining the cadre.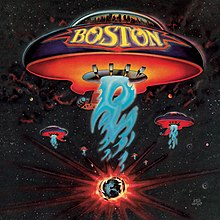 New Wave: (The Police, Blondie, Talking Heads, The Cars, Elvis Costello)

These artists arrived in the late-70s but realized huge successes in the early-80s, thanks in part to constant exposure on MTV. When radio programmers talked about "Quality Rock" it was these artists they were referencing.
Progressive Rock: (Yes, Genesis, Pink Floyd, Jethro Tull)

A thinking person's Rock. Rush was an obvious antecedent but so are Dream Theater, Mars Volta and Cohead & Cambria.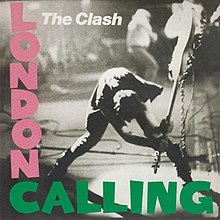 Punk: (Iggy Pop & The Stooges, The Ramones, The Clash, Sex Pistols)

Fast, hard driving and intense with contentious and/or sarcastic lyrics. The term "Punk" has been overused for so long nobody is sure what it means. Is Green Day Punk? Iggy Pop didn't think so.
Heavy Metal: (Black Sabbath, Iron Maiden, Judas Priest)

Loud, thrashing, earth shaking music that worked the darker, meaner side of life. Everything was deathly serious. Metallica and Guns N' Roses picked up the banner in the '80s while Glam Rock struck a generally lighter tone.