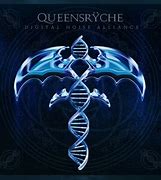 Queensrÿche covered Billy Idol's classic "Rebel Yell" as a bonus track for their latest album, "Digital Noise Alliance." The track now has an official music video.
Queensrÿche guitarist Michael Wilton explained how the track came about with regard of the standard record label practice of including bonus tracks with an album.
"So this time instead of giving a bonus track that's a live recording of one of our songs, we said, 'Let's do something different'. So he (singer Todd La Torre) brought up the idea of doing the Billy Idol song. And it was really cool… very reminiscent of the original."
Queensrÿche's "Rebel Yell" video was created by Thomas Crane of killDevil Films.