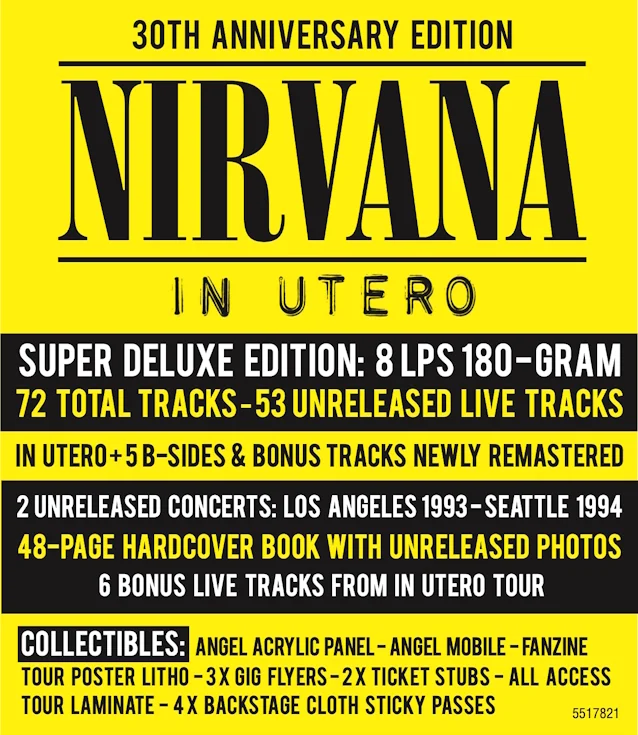 The 30th anniversary edition of Nirvana's "In Utero" with several multi-format reissues, will arrive on October 27th. Various configurations include a remastered version of the album augmented by live tracks.
The band's third and final studio album, released in '93, "In Utero" sold six million albums – impressive, but far less than its predecessor "Nevermind," which moved over 30-million copies.
"In Utero" was Nirvana's first #1 debut on the Billboard 200.