When the term "Heavy Metal" (taken from the William Burroughs novel "Soft Machine") was coined in the late-60s it was used to describe loud, earth-shaking guitar-oriented Rock. The first groups tagged with the term (Led Zeppelin, Deep Purple and so on) found it derogatory.
Black Sabbath may not have embraced the title and all its loutish connotations, but their ominous songs that dwelled on the sinister, occult and macabre defined the genre.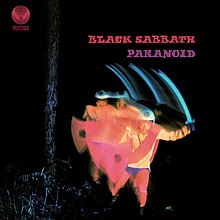 Black Sabbath's second effort, "Paranoid," was one of the all-time great Metal albums. On the title track Ozzy Osbourne's staccato vocals battled with Tony Iommi's machine gun guitar chords.
"Iron Man," a heavy riff song, had a dark and portentous feeling – not to mention a killer guitar solo. And then there was "War Pigs" which turned out to be a concert favorite.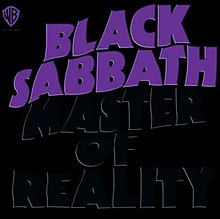 Sabbath continued to drive dark and hard on the albums "Masters Of Reality" and "Sabbath Bloody Sabbath."
But by the mid-70s Sabbath came to a grinding halt in a management dispute. On top of that Osbourne and Iommi had musical differences. Iommi wanted to expand the arrangements while Osbourne favored the present course and speed. Soon Osbourne was unceremoniously booted out. Drugs (often cocaine) had riddled the group, zapping the creativity and drive. Even amid a wasted backdrop Osbourne's abuse was deemed unacceptable.

Ronnie James Dio, from Rainbow, stepped in. Dio's mythology influenced lyrics fit the Sabbath mode. But while Sabbath was successful they didn't have the same power. As the '80s got underway the band became a revolving door that included Dio's departure. Eventually, ex-Deep Purple vocalist Ian Gillan, replaced him. However, Gillan bailed for a Deep Purple reunion project.

Ironically, as Black Sabbath's troubles mounted their former vocalist, Osbourne, was having a spectacular solo career. Eventually, both Butler and Iommi (plus Dio) kept busy with their Sabbath spin-off Heaven & Hell.

In '09, Dio was diagnosed with stomach cancer in '09 and underwent treatment at the Mayo Clinic. His illness forced Heaven & Hell to cancel a European tour.

On 5/16/10, Dio died in Houston where he was being treated.

A Sabbath reunion seemed back on track in '11 with the announcement that the group was going to record and tour. The album got underway with legendary producer Rick Rubin, the co-founder of Def Jam Records and founder of American Recordings – a man who had worked with artists ranging from Johnny Cash to Metallica.

Things didn't go smoothly. First, Ward stated that he would not participate in a reunion unless he was presented with a "signable" contract – simply put, a better deal than what was offered. In a statement, the other members said they would proceed without him. So much for a full-fledged reunion.
Then Iommi was diagnosed with lymphoma and began treatment. As a result, a planned European tour was scaled back to a single show at the U.K.'s Download Festival.

As a warm-up for that show, Black Sabbath (sans Ward) performed for the first time in thirteen years in their native Birmingham at the O2 Academy. The show sold out in 10 minutes.

The reunion effort couldn't be derailed. Sabbath recorded "13," with Rage Against The Machine's Brad Wilk on drums.

"I wanted to make an album that stood alongside their first four albums," Rubin said of "13."

Black Sabbath celebrated "13's" release with a live event broadcast which included the premiere of the video for "End Of The Beginning."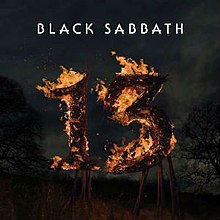 They scored their first U.S. #1 album with "13." selling over 120,000 copies in its debut week. They had previously only reached the Billboard Top 10 once, when their '71 album "Master Of Reality" peaked at #8.
In a reflective mood, Ozzy later stated, "I wasn't really happy with the way it ended before, but this album has been received really well all over the world. I know I can now rest my head and die a happy man.