Next year's "When We Were Young" festival is slated for October 24th at the Las Vegas Festival grounds.
The line-up includes My Chemical Romance (pictured above), Fall Out Boy, Jimmy Eat World and All-American Rejects.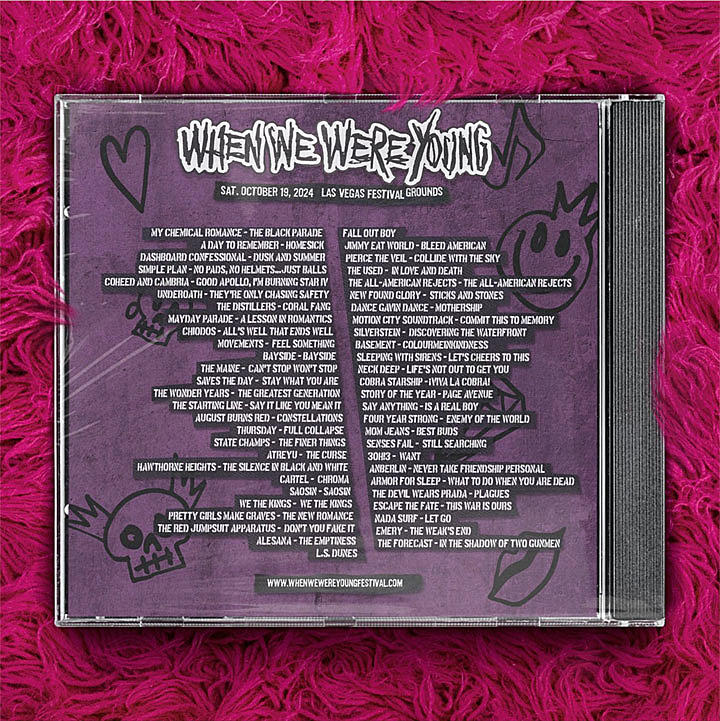 Many acts will be playing full albums.  Among those who will be going down that road are:
My Chemical Romance – "The Black Parade"
Jimmy Eat World – "Bleed American"
Pierce The Veil – "Collide With The Sky"
New Found Glory – "Sticks And Stones"
The pre-sale starts Friday, Nov. 17th.