Often groups break into factions. Once that happens they're done. But those clicks, with a shared vision, can take a life of their own. A case in point: At The Drive-In was a promising band that saw members depart to form Sparta. The other side of that equation, Cedric Bixler-Zavala and Omar Rodriguez-Lopez, became The Mars Volta.

The two enlisted Ikey Owens and Jeremy Ward for their debut EP "Tremulant" in '02. An energetic live show generated word-of-mouth. But not all was smooth sailing.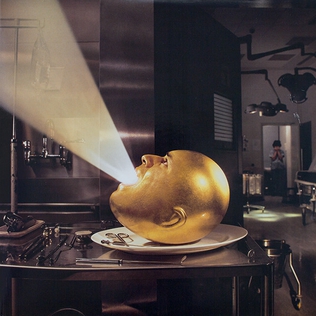 Ward died of an apparent drug overdose a year later (replaced by Jon Theodore). Still, the group opened for the Red Hot Chili Peppers on European dates and recorded their full-length "De-Loused In The Comatorium" (pictured) '05 saw the release of "Frances The Mute." Later that year, the live, "Scab Dates," which culled performances from '03 – '05, dropped.
"Amputechture," the group's third studio effort, marked the first time the band created an album without a single unifying narrative ("De-Loused" dealt with the afterlife, or at least after death, while "Frances" delved into the characters found in a misplaced diary).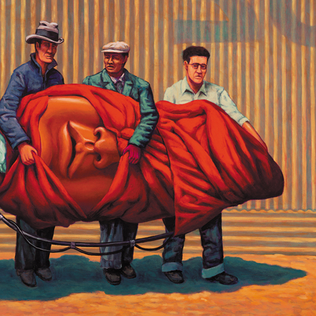 The '06 set was recorded in L.A., El Paso and Melbourne, Australia, with Red Hot Chili Pepper guitarist John Frusciante playing on several tracks.

The Mars Volta then lost Theodore. "It was long overdue and unquestionably the best thing for everyone involved," the drummer wrote in a statement. "We had a great run of things, made some decent records, blew it up for a minute, and had some really great times." Thomas Pridgen was selected to take over. But not for long.
Dabbling in the occult rarely works out. Maybe there is something to it or just a coincidence, but either way, stuff happens.
The Mars Volta's experience began in '06 while on tour with the Red Hot Chili Peppers. In Jerusalem, Rodriguez-Lopez purchased an archaic Ouija-type talking board as a gift for Bixler-Zavala. But soon the band was playing with the board, dubbed "The Soothsayer," following almost every show. Three people appeared (through the board) in a single form, referred to as "Goliath," who told stories and made demands. Then things went sideways.

Drummer Deantoni Parks quit mid-tour due to financial troubles and Bixler-Zavala required foot surgery because of the shoes he was wearing.
Back in the studio, the band's bad luck continued. Audio tracks often just disappeared from computer drives; the album's engineer suffered a nervous breakdown and had to bail – leaving no notes on where anything was (finished tracks, alternate takes and mixes); and Rodriguez-Lopez's home studio suffered power outages before it flooded.
Enough was enough. Rodriguez-Lopez eventually took "The Soothsayer" and buried it at an undisclosed location. Band members were asked not to speak of it during the remainder of the album's production.

The appropriately named, "Bedlam In Goliath," released in early '08, contained "Wax Simulacra," the album's first single.
"Octahedron," the fifth full-length studio album was the last studio album to feature drummer Pridgen and Frusciante, and the first not to feature contributions from Owens and multi-instrumentalist Adrián Terrazas-González.
"Noctourniquet" followed in '12 was produced by Rodriguez-Lopez and the band's only studio album to feature drummer Deantoni Parks.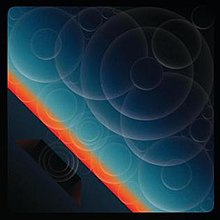 Inspired by the children's nursery rhyme, "Noctourniquet" was a concept album" about embracing life for what it should be," explained Bixler Zavala. There's a view of the elitist lifestyle – that being an artist is unattainable. I'm trying to write this story that reminds people that we're all artists."
"The Mars Volta," with Rodriguez-Lopez producing again, was designed to mark a "clean slate" in the band's history.  
Mars Volta Tracks:
The Widow (from "Frances The Mute")
Wax Simulacra (from "Bedlam In Goliath")
The Malkin Jewel (Live – originally on "Noctourniquet")
Metatron (from "Bedlam In Goliath")