The idea of marrying Rock and Jazz (a combination not made in heaven) had been kicked around for a while by the time Chicago Transit Authority left their Midwest home for L.A. In the end, it wasn't a fusion Jazz and Rock, rather, Chicago (they had to shorten their name under threat of a lawsuit from the "actual" Chicago Transit Authority), at their best, were a Rock band with horns.

Band members were exceptional musicians but the outstanding talent was guitarist Terry Kath, who was said to be one of Jimi Hendrix's favorite guitarists. In addition, Kath was a powerful, soulful vocalist.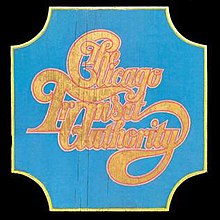 The first edition of the greatest hits "Chicago IX" is also good. "Chicago V" would be next with the piano based "Saturday In The Park."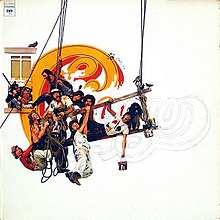 "Chicago Transit Authority" went double platinum while "Chicago II" achieved platinum status.
Then there was accidental death of guitarist Terry Kath. He shot himself with what he thought was an unloaded gun – drugs or alcohol involved? You think?
Often bland ("Colour My World") even with Kath, Chicago was boring nearly all the time without him ("Alive Again" being one of the few exceptions), as they made the transition to faceless, ballad-oriented act, as bassist Peter Cetera assumed lead vocal duties. It figures that this edition was far popular than the original iteration.