Remembered in the U.S. for the song "Epic," and a couple other tracks, Faith No More managed to build a large following internationally.

In '81, a group of Bay Area musicians came together as Faith No Man. Two years later the group had only two original members, drummer Mike "Puffy" Bordin and bassist Billy Gould. An early addition was keyboardist Roddy Bottum. After a stint with Courtney Love on vocals the group landed Chuck Mosley. Also, guitarist Jim Martin came on board. '85 saw the release of the group's debut "We Care A Lot" on Mordam Records.

Moving to the Slash imprint, their sophomore effort "Introduce Yourself" was issued. Following a relatively successful European tour Mosely was bounced due to his constant drinking, limited vocal range/expertise and general foul disposition.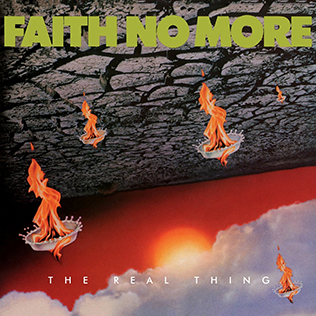 It was Martin who came across vocalist Mike Patton's demo tape, containing his work with the Death Metal influenced group Mr. Bungle. Patton joined Faith No More in '89 and immediately began working on lyrics for the group's next effort, "The Real Thing," containing "Epic" and "Falling To Pieces."
Touring as Metallica's opening act didn't really connect until MTV put "Epic" into their heavy rotation. The band received a Grammy nomination for Best Heavy Metal/Hard Rock performance. By the end of '90, "The Real Thing" had gone platinum in the U.S.

A year later, Faith No More released an album in the U.K. entitled "Live At Brixton."
"Angel Dust," the group's fourth studio album, saw the beginning of a fissure. Martin, not liking the group's direction, bailed on rehearsals. Gould took up the slack. The '92 album featured "Midlife Crisis," which did exactly what first singles should do – it got played on the radio and MTV. But "A Small Victory," while popular in Europe, failed to resonate in the states largely because the prominent keyboards differed from Faith No More's established sound. MTV passed.

Opening for Metallica, again, and Guns N' Roses earned them, at best, a lukewarm reception from the headliner's fans. Though "Angel Dust" went gold in the U.S. it was something of a disappointment. In Europe and Australia, the album was far more popular, even outselling "The Real Thing."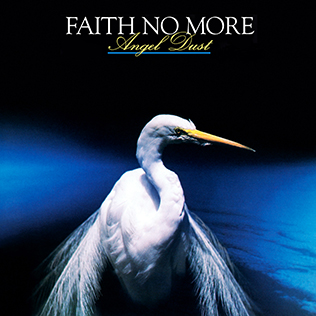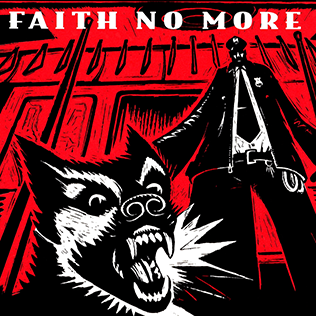 Coming off the "Angel Dust" trek Martin was sacked. '95 release, "King For A Day, Fool For A Lifetime," featured Mr. Bungle guitarist Trey Spruance. Whether he was unwilling to embark on a lengthy tour or didn't really fit in, he soon departed with Dean Menta, a former Faith No More roadie, stepping in.
"King For A Day, Fool For A Lifetime" reached the top of the Australian charts but barely registered in the U.S. Once again, MTV passed.

A European tour was cut short due to lack of response/interest. The group headed home with hopes of working on a new album but spent much of the next two years involved in solo projects as rumors of a break-up circulated. Bordin toured with Ozzy Osbourne, Patton hit the road with Mr. Bungle in support of their new album while Bottum found success with Imperial Teen.

Turned out Menta wasn't a long-term player either. He was replaced by Gould's friend, Jon Hudson, for the band's sixth studio album, the '97 release, "Album Of The Year." Following a relatively successful international tour the group announced their break-up. It came only 12 days after their last show (Lisbon, Portugal, 4/7/98).

That same year, Faith No More reformed and toured extensively, especially at festivals. But the reunion wound down in '10.
A legit comeback appeared in the works when Faith No More previewed two new songs – "Leader Of Men" and "Motherf****r" – during a '14 festival appearance at Hyde Park in London. The songs represented the band's first new material since '97.
Life didn't improve for Mosley since leaving the band. The 57-year-old lost his life in '17 "due to the disease of addiction."