1st – Atlanta's Music Meltdown with My Chemical Romance, Jack White, Fall Out Boy and A Day To Remember is cancelled due to a possible legal challenge to the event's long running ban against guns. A Georgia law allows residents to legally carry firearms on public land. The festival was planned for mid-September at the publicly owned Piedmont Park.
3rd – Metallica launch a "Hellfire Club" merchandise line inspired by the Metallica-loving Eddie Munson who wears a "Hellfire Club" t-shirt on Season 4 of Netflix's "Stranger Things" series.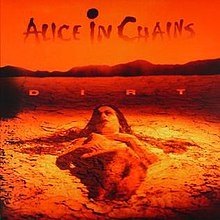 5th – Alice In Chains collect platinum certifications for the albums "Dirt" (5x platinum), "Jars Of Flies" (4x platinum), "Facelift" (3x platinum) "Greatest Hits" (platinum). The singles "Man In The Box" (3x platinum), "Would?" (2x platinum) and "Rooster" (2x platinum), "Down In A Hole" (platinum), "Nutshell" (platinum) and "Them Bones" (platinum) also receive certifications.
9th – "South Park," celebrates its 25th anniversary with a two-day event at the Red Rocks Amphitheater (CO) featuring Primus, the band who wrote and recorded the animated show's theme song. Primus also backs Rush's Geddy Lee and Alex Lifeson for a version of "Closer To The Heart." 2022
12th – Singer Michelle Branch files for divorce from Black Keys' Patrick Carney, just days after cheating allegations and her domestic assault (of Carney) arrest. She states irreconcilable differences as the reason for the split. 2022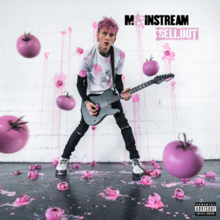 13th – The Cleveland based Rock and Roll Hall of Fame honors Machine Gun Kelly with "MGK Day." Adding to the accolades, Cleveland's Mayor Justin Bibb declares "Machine Gun Kelly Day" while handing Kelly a celebratory plaque outside of 27 Club Coffee (which Kelly owns).
15th – Rage Against The Machine reveal on Twitter that they've raised $1 million for charity during a five-night stand at Madison Square Garden. The money is donated to the Immigrant Defense Project, WhyHunger, Neighbors Together and to The Campaign Against Hunger in New York City.
16th – New Found Glory guitarist Chad Gilbert undergoes surgery for a cancerous tumor on his spine. "Things went really well," reports Gilbert. "They were able to remove almost all of it besides a microscopic amount of tumor that was in the bone."
18th – Blink 182's Travis Baker goes on Instagram to announce that he has COVID-19 and he's "bummed" about it. "COVID sucks I'd rather be playing drums."
20th – Volbeat's Michael Poulsen marries longtime girlfriend Jeanet Carlsen. This is the second marriage for the singer-guitarist.
21st – NIghtwish announce the addition of bassist Jukka Koskinen as an official member of the band. Koskinen made his live debut with Nightwish in May '21.
23rd – Stryper postpones planned U.S. tour dates partly due to a tour bus and labor shortage.
24th – Megadeth are presented with plaques to commemorate the RIAA (Recording Industry Association of America) certification for platinum sales of '92's "Symphony Of Destruction" and the gold status of '86's "Peace Sells…But Who's Buying?" and '90's "Holy Wars…The Punishment Due." The presentation follows a concert at FivePoint Amphitheatre in Irvine, CA.
25th – Prosecutors decide not to move forward with criminal charges against singer Michelle Branch after her alleged assault of husband Patrick Carney of The Black Keys. Earlier, the couple revealed their separation amid Branch's claims that Carney had been unfaithful. She then filed for divorce.
28th – "I'm fed up with people getting killed every day," says Ozzy Osbourne in an interview published in The Observer explaining why he's moving back to the U.K. "God knows how many people have been shot in school shootings. And there was that mass shooting in Vegas at that concert."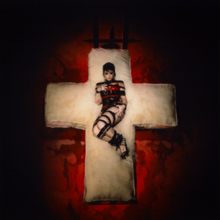 29th – "Holy Fvck" (above), the eighth studio album Demi Lovato, is #1 on Billboard's Top Rock Albums chart. The album also debuts at #7 on the Billboard 200 with first week sales of 33,000 album-equivalent units, marking Lovato's eighth consecutive Top 10 album.
30th – Arcade Fire's music is pulled from some Canadian radio stations amid sexual misconduct allegations against lead singer Win Butler. A representative for the CBC says they will "pause" playing Arcade Fire "until we learn more about the situation." Days earlier, four people came forward accusing Butler of having inappropriate sexual relationships with them. 2022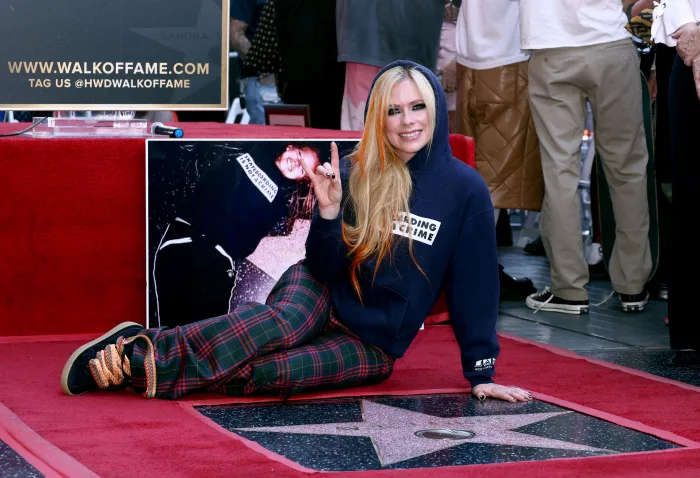 31st – Avril Lavigne gets the 2,731st star on the Hollywood Walk of Fame during an unveiling ceremony in Hollywood. Lavigne made her debut with the '02 album "Let Go" featuring the singles "Complicated" and "Sk8r Boi." 2022