As the calendar flipped to a new century, Y2K was about to throw a wrench into everything. Computers were going to crash, economies would crumble, and the world would be thrown into chaos. Was it "the end of the world as we know it?" No. But it was, for a few weeks, a hot topic.
In a highly contentious election George W. Bush was elected president.  Not since Richard Nixon had a president recieved more criticism from Rock musicians.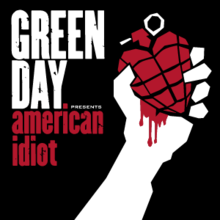 Green Day drew blood with "American Idiot." The album took to task the administration and its supporters. Not only was the album extraordinarily popular it led to the successful Broadway play, "American Idiot."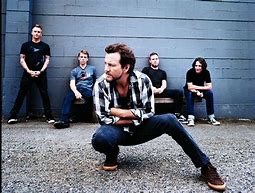 Pearl Jam had a long track record of criticizing the administration by the time they played Lollapalooza '07 in Chicago. During their headlining stint on the final night, lyrics criticizing President Bush were censored from a live webcast by AT&T Inc.
The lines cut from a rendition of "Daughter" (with a part to the tune of Pink Floyd's "Another Brick In The Wall") included "George Bush, leave this world alone," the second time it was sung, and "George Bush find yourself another home."
Days later AT&T admitted they made a mistake (no kidding). Following the incident Pearl Jam posted a notice. "This troubles us . . . as citizens concerned with the issue of censorship and the increasingly consolidated control of the media," wrote the band. They also promised to "work harder to ensure live broadcasts or webcasts are 'free from arbitrary edits'."
When Alice Cooper and KISS appeared, the feeling was nobody could go any further. Of course, Rob Zombie and Marilyn Manson did exactly that.
Nothing could be harder, more aggressive than Heavy Metal. Wrong again.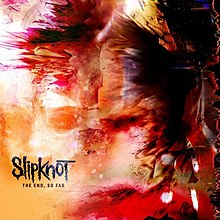 Nine Inch Nails, Avenged Sevenfold, Sevendust, Linkin Park, Slipknot and Godsmack proved the point. It was often dismissively called "industrial" as if the music resembled the racket created in a factory. The lyrics weren't sung so much as roared, often dismissed as "Cookie Monster" vocals.
Women in pop was common but women in Rock had been a rarity.
Yes, women had been evident in Rock since the '60s – Grace Slick of Jefferson Airplane and Janis Joplin. The '70s had the Wilson sisters of Heart. Stevie Nicks and Christine McVie in Fleetwood Mac and Chrissie Hynde of The Pretenders. And of course, the Go-Gos, Bangles, Joan Jett and Pat Benatar were forces in the '80s. But it was still few and far between.
After the turn of century women were at the forefront in numbers not seen since the '80s.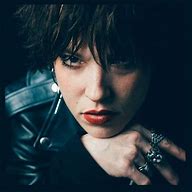 Amy Lee led Evanescence, Haley Williams fronted Paramore, Taylor Momsen was the focal point of The Pretty Reckless while Lzzy Hale held the same slot in Halestorm.
Mirroring the general population the election of Donald Trump in '16 led to divisions in the Rock world. Some supported the president while many others vilified him. The '20 election seemed to only make the divisions deeper.