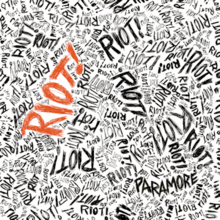 2nd – "Misery Business," the lead single from Paramore's '07 "Riot!" (pictured above) album, is certified six-times platinum by the RIAA.
3rd – During a Judas Priest concert in Poland frontman Rob Halford voices his support for the Ukraine. Following a statement in support of the Ukraine's battle to beat back a Russian invasion he chants "Free Ukraine!"

7th – The Sex Pistols top the U.K. music streaming charts with "God Save The Queen," 45 years after its initial release. The anti-government protest song originally dropped in '77 to mock Queen Elizabeth II's Silver Jubilee. It's return to #1 coincides with the Queen's Platinum Jubilee celebration.
9th – Dream Theater guitarist John Petrucci delivers his second batch of Rock The Barrel bourbon whiskey. Aptly called Rock the Barrel 2 it carries an ABV (alcohol by volume) of 93-proof.
12th – While on a solo tour promoting his Country career Staind's Aaron Lewis tells an audience in Redmond, OR, that the way to end school shootings is to arm teachers. He makes this statement in the wake of a school shooting in Uvalde, TX where 19 students and two teachers were murdered.
13th – Metallica close their Copenhagen, Denmark concert with "Master Of Puppets" for the first time in 25 years. The last time they closed with "Master Of Puppets" was also in Copenhagen.
15th – "My Stupid Tribute Band," a music documentary from the Dallas-based AC/DC tribute band Back In Black, premieres at the Dances With Films festival in Hollywood. The film culminates with Back In Black's lead singer auditioning for AC/DC in '16 when Brian Johnson's hearing loss forced him to leave the "Rock Or Bust" tour.
16th – Quiet Riot urges fans not to buy a re-issued version of their "Alive & Well" album stating Cleopatra Records is prohibited from re-issuing the band's material. The '99 album, which features a reunion of the Quiet Riot's classic line-up, drops the following day.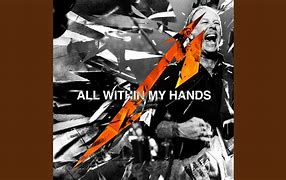 23rd – Metallica (through its All Within My Hands foundation) and Universal Music Germany donate over $135,000 (130,000 €) to flood disaster victims in Germany. Severe flooding occurred the previous year. To raise relief funds Metallica released a limited-edition "Enter Sandman" single available exclusively in Germany.
27th – Responding to Green Day's Billie Joe Armstrong and others who threaten to leave the U.S. over the Supreme Court's nullification of Roe v. Wade, Five Finger Death Punch bassist Chris Kael says, "No one cares about anything enough to pack up and move out of the country. It's easy to say onstage, on TV and on social media; Stop bullshittin'."
28th – Former Blink-182 drummer Travis Parker is hospitalized with pancreatitis. During an endoscopy, Barker has "a very small polyp removed right in a very sensitive area, usually handled by specialists, which unfortunately damages a critical pancreatic drainage tube." Thanks to immediate treatment he makes a recovery.
29th – COVID is still around… Metallica cancel its headlining appearance at the Frauenfeld Rocks festival in Switzerland after a member of the band's "family" tests positive for COVID-19.