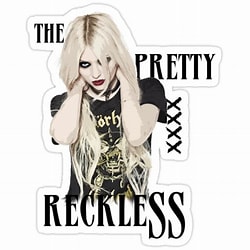 7th – The Pretty Reckless announce the cancelation of three concerts on its co-headlining tour with Halestorm after singer Taylor Momsen tests positive for COVID-19. "Despite our best efforts, COVID finally bit," reads the band's statement.
8th – King's X cancels its planned European tour due to guitarist Ty Tabor's "unforeseen medical issue," "I recently went in for some medical tests and discovered that I have an illness requiring vigilant monitoring," state Tabor on social media. His "prognosis is good" but he needs to remain in the U.S. while following medical advice and potential treatment.
9th Three Days Grace add to their run of #1 songs on Billboard's Mainstream Rock chart with "Lifetime." From the band's seventh album "Explosions," the song is their 17th #1 on the chart.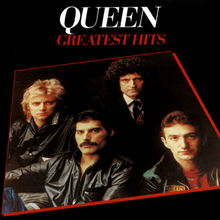 11th – Queen's "Greatest Hits" is the first album to sell over 7-million copies in the U.K.
12th – "Pam & Tommy," Hulu's limited series about Mötley Crüe drummer Tommy Lee and "Baywatch" star Pamela Anderson's infamous leaked sex tape, receives ten nominations for prime-time Emmy Awards. There are individual performance nominations for Lily James (as Anderson) and Sebastian Stan (as Lee).
12th – Craig Inciardi, a curator for the Rock and Roll Hall of Fame, and two others, are charged with a conspiracy to allegedly sell more than $1-million worth of stolen lyrics and handwritten notes by The Eagles vocalist/drummer Don Henley. Attorneys for the accused say we will "fight these unjustified charges vigorously."
12th – Twisted Sister's Dee Snider teams up with T-Mobile to promote the company's "Carrier Callout" campaign in an effort to win over AT&T and Verizon customers after the two carriers announce that they are raising prices on select plans. Snider is at Times Square in New York City singing his band's signature song "We're Not Gonna Take It" to sway the masses to switch to T-Mobile.
13th – Following the departure of guitarist Nita Strauss, Alice Copper brings back Kane Roberts. "We've been friends all this time, and he's always been one of my favorite guitarists," says Cooper. 2022
14th – After announcing her departure from the Alice Cooper Band just days earlier guitarist Nita Strauss makes her live debut backing Demi Lovato on ABC's late-night "Jimmy Kimmel Live! 2022
14th – Queen's Brian May receives an honorary degree from the University Of Hull. May is presented with Doctor Of Science, honoris causa. 2022
15th – The title track of Metallica's "Master Of Puppets" album makes its U.K. Top 40 debut, at #22, 36 years after the song's original release. The resurgence is due to the Netflix series "Stranger Things" which featured the song in its season four finale.
17th – Limp Bizkit are forced to cancel its planned European tour over "personal health concerns" related to the band's frontman, Fred Durst. "(The decision was) based on medical advice given by my personal physician to take an immediate break from touring," states Durst. 2022
20th – Pearl Jam cancels a handful of concerts after singer Eddie Vedder develops throat problems following an outdoor gig in Paris. "Due to the extreme circumstances (heat, dust and smoke from the fires) our singer's throat was left damaged," reads a band statement. "He has seen doctors and had treatment but as of yet, his vocal cords have not recovered." 2022
21st – Rage Against The Machine donate $75,000 to Indigenous Peoples charities in Canada. The funds are the proceeds from the band's concert in Hamilton, Ontario and are distributed by WhyHunger and Polaris Institute to support the Root of Justice and Indigenous Climate Action organizations in Hamilton. 2022
22nd – In light of the U.S. Supreme Court's overturning of Roe v. Wade, Paramore pledges to donate $1 from every ticket sale on their fall tour to organizations that deal with providing reproductive care, providing financial assistance for those in need of support and helping women and children that are fleeing violent situations. 2022
22nd – Ozzy Osbourne makes his Comic-Con International debut in San Diego, when he and Todd McFarlane reveal artwork for the limited-edition special McFarlane-designed comic book and alternate cover for the limited-edition variant of Osbourne's album "Patient Number 9." Also, Comic-Con attendees are greeted by a 25-foot inflated 'Ozzy'. 2022
22nd – Kid Rock cancels his sold-out outdoor performance at the North Dakota State Fair citing concerns over high winds shortly before it was scheduled to start. Some fans don't take the news well with a few arrests for unruly behavior. "I know it sucks but none of us can control mother nature," writes Rock on Twitter. 2022
22nd – Want the best seats in the house? Start a fight. Shinedown's Brent Smith stops the band's performance in Toronto to break up an altercation in the audience. The singer physically enters the crowd to subdue the scuffle. To quell the violence Smith has the fight participants 'chill' while watching a portion of the show from the side of the stage. 2022
23rd – Aaron Lewis (Staind) vents while performing solo in Roanoke, VA. The conservative musician tells the audience, "We have all lost our connection with the Constitution. Because if we knew the Constitution and the Bill Of Rights, we would know that it clearly states that it's our responsibility as we the people to take back a country governed by tyrannical people." 2022
27th – Smashing Pumpkins' Billy Corgan and his partner Chloe Mendel lead the "Together And Together Again" benefit which raises $250,000 for the Highland Park Community Foundation's July 4 Fund which supports victims (seven deaths and numerous injuries) of the July 4th parade shooting in Highland Park weeks earlier.
28th – Black Sabbath guitarist Tony Iommi takes part in the Commonwealth Games opening ceremony in Birmingham, England. Iommi contributes to a "dream sequence" piece, titled "Hear My Voice."
29th – My Chemical Romance partner with Market, the streetwear brand, to present a limited edition of hoodies, hats and cardigans – many with the slogan "I Grew Up Listening To My Chemical Romance."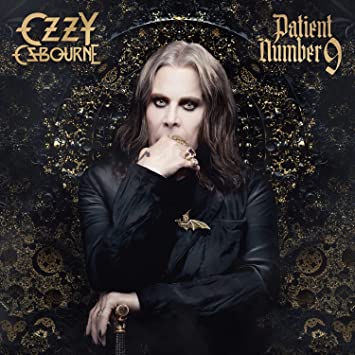 30th – Ozzy Osbourne, with help from guitarist Jeff Beck (Yardbirds/Jeff Beck Group), is #1 on Billboard's Mainstream Rock Songs chart with "Patient Number 9," the title track of his thirteenth solo album.
30th – Slipknot headlines the inaugural Knotfest Germany in Oberhausen. Knotfest events have been held in the U.S., Japan, Mexico and Colombia.
30th – Metallica guitarist and horror aficionado Kirk Hammett moderates "The Original Monster Kids" panel at Midsummer Scream, the Halloween and horror convention in Long Beach, CA. The panel includes the offspring of Boris Karloff, Lon Chaney Jr., Bela Lugosi and Vincent Price.