1st – Dirty Honey help kick off the National Hockey League (NHL) Winter Classic as part of TNT's event coverage. The game is in Minneapolis, so they perform a pre-recorded cover of Prince's "Let's Go Crazy" on a frozen lake as a tribute to the hometown hero.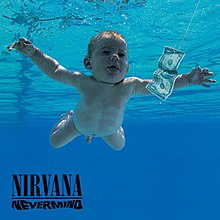 3rd – A lawsuit filed against Nirvana over the "Nevermind" album cover (with a naked toddler in a pool reaching for dollar on a fishhook) is dismissed. The court rules that Spencer Elden, the 30-year-old man photographed for the album cover when he was a baby, missed a deadline to file an opposition in the case (the statute of limitations had expired). Elden claimed the photo was child porn but spent three decades profiting from being the "Nirvana Baby."
3rd – Warner Chappell Music (WCM) and the estate of David Bowie announce that WCM has acquired the global music publishing rights to Bowie's song catalog. The deal covers Bowie's entire body of work including the songs "Space Oddity," "Changes," "Ziggy Stardust," "Rebel Rebel," "Fame," "Young Americans," "Golden Years," "Modern Love" and "Let's Dance." The deal follows major acquisitions by various companies of the catalogues of Bruce Springsteen, Bob Dylan, Neil Young and members of Fleetwood Mac.
3rd – Fozzy state that they have parted ways with longtime drummer Frank Fontsere and replaced him with Grant Brooks. After two decades with the band Fontsere steps down to focus on his family and "other projects."
4th – The film "Rucker," with Slipknot's Corey Taylor in a supporting role, is released. Rucker the trucker is a mass serial killer who targets women who look like his ex-wife. Taylor plays his friend.
5th – Sammy Hagar, a longtime Los Cabos (Mexico) resident and business owner is made the city's honorary ambassador. He also receives the municipality's first Medal Of Honor.
7th – Disturbed's David Draiman officially reactivates his Twitter account after a nearly seven-year absence. "Came back to @Twitter because I was tired of watching from the sidelines for the last number of years."
11th – Pearl Jam and Rage Against The Machine's Tom Morello sign an open letter urging action from the U.S. government to address the humanitarian crisis in Afghanistan where more than 23 million people are facing what the United Nations calls "acute food insecurity" and near famine-level conditions. The crisis follows the U.S. withdrawal from Afghanistan and the takeover by the Taliban. The letter is co-signed by nearly a dozen non-governmental organizations.
12th – Ronnie Spector (born Veronica Yvette Bennett), founder and lead singer of the Ronettes ("Be My Baby") and guest vocalist on Eddie Money's hit "Take Me Home Tonight," dies at age 78. Phil Spector produced the majority of the Ronettes' recordings. Ronnie and Phil were married in '68 but separated in '72.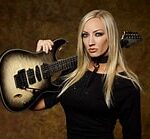 15th – Guitarist Nita Strauss (pictured) and Disturbed vocalist David Draiman have the #1 song on Billboard's Mainstream Rock chart with "Dead Inside."
17th – Every Time I Die call it quits largely over differences with vocalist Keith Buckley. The band's run began in '98.
18th – The U.S. government is granted permission to share sealed materials from the case involving Iced Earth guitarist Jon Schaffer's role in the 1/6/21 U.S. Capitol riot aimed keeping Donald Trump in the White House despite losing the election. The materials are used in three riot-related Oath Keepers' cases.
20th – Meat Loaf dies at the age of 74. With a career spanning six decades he sold over 100-million albums worldwide and appeared in movies (including "Rocky Horror Picture Show" and "Wayne's World"). His "Bat Out Of Hell" is one of the 10 top-selling albums of all time.
21st – Testament part ways with longtime drummer Gene Hoglan. "It merely comes down to the fact that schedules can be challenging to align for in-demand dudes like yours truly," says Hoglan of his departure. He originally played on Testament's '97 album "Demonic," but didn't officially join the band until '11.
22nd – Mǻneskin make their Saturday Night Live debut performing "Beggin'" (their current hit) and "I Wanna Be Your Slave."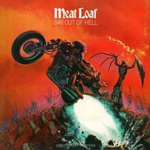 23rd – Just three days after his passing Meat Loaf's "I'd Do Anything for Love (But I Won't Do That)" has 3.2 million streaming plays – up from the 186,000 over the prior three-day tracking period. "Paradise By Dashboard Light" also logs just over 3-million streams.
24th – The Dead Daisies announce the return of drummer Brian Tichy to the musical collective of Glenn Hughes, Doug Aldrich and David Lowy. Tichy first joined the band in '13 during the U.S. "Uproar" tour.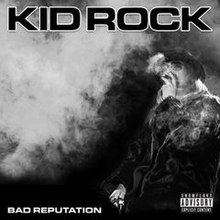 27th – Kid Rock shares a video message that includes an update regarding his upcoming Bad Reputation Tour assuring fans that none of the concerts will have vaccine mandates. "If there are any of these venues (with mandates) — I'm not aware of any, but if there are any — they're gonna be gone by the time we get to your city," Rock says in the video.
30th – Paul McCartney and Keith Richards (Rolling Stones) are among the litany of artists offering unique items for a charity auction benefitting MusiCares, the charity arm of The Recording Academy. Richards signed Gibson ES-335 Ebony Gloss acoustic electric guitar and accompanying NFT goes for $57,600 while McCartney's signed violin shaped sunburst Hofner bass is sold for $38,400. The auction also includes two limited-edition pieces of Gene Simmons (KISS) artwork, Slash's (GNR) custom embellished top hat and a signed Ozzy Osbourne knee-length black coat.