Here are the best songs that were released during the week.
Blink-182: One More Time…,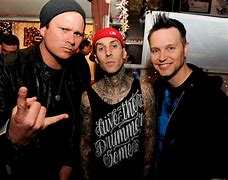 Written and produced by the band, the ballad "One More Time…" references two catastrophes: drummer Travis Barker's plane crash where he was seriously injured and bassist Mark Hoppus' battle with cancer, that brought the band back together.
Just to balance things out, Blink-182 has also delivered the uptempo "More Than You Know."
"One More Time…," also the title of the band's ninth album but first with singer/guitarist Tom DeLonge since 2011's "Neighborhoods," is slated for an October 20th release.
Queensrÿche: Rebel Yell
The cover Billy Idol's classic was a bonus track on their latest album, "Digital Noise Alliance" (pictured above).
Queensrÿche guitarist Michael Wilton explained how the track came about with regard to the record label practice of including bonus tracks with an album.
"So this time instead of giving a bonus track that's a live recording of one of our songs, we said, 'Let's do something different'. So he (singer Todd La Torre) brought up the idea of doing the Billy Idol song. And it was really cool… very reminiscent of the original."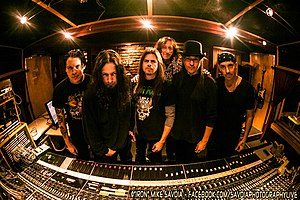 Beartooth: The Better Me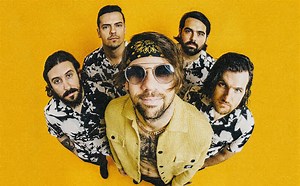 The accompanying video has frontman Caleb Shomo and Country-Rock's Hardy performing the track in a studio, driving and playing golf. Some fans disliked the collaboration but numerous fans were positive.
Beartooth + HARDY, the collab I didn't know I needed. Give me more!," wrote one supporter,
Another fan chimed in with "I'm not a golfer or a morning person but this video and tune just made my whole morning shine. "
"The Surface," the band's fifth studio effort, will arrive October 13th.
Of Mice & Men: Indigo
"With this one, we weren't really focused on how it sounded as much as we focused on how it felt," shared bassist/vocalist Aaron Pauley. "And we walked away from making it, feeling like we've accomplished that."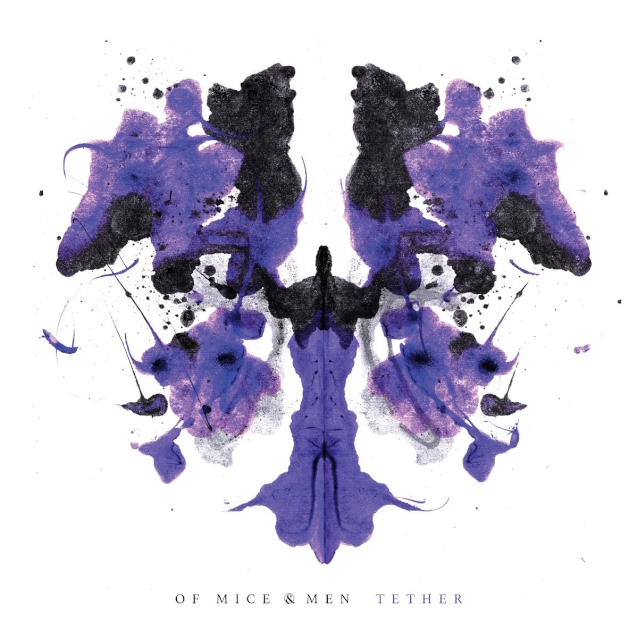 Of Mice & Men's "Tether" album is due October 6th.