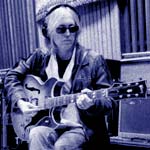 Tom Petty once said of "Refugee," "If I'd know it was going to be such a big hit I think I would have spent a lot more time working on it."
The quote reveals a casual, self-depreciating nature. Petty, solo or with the Heartbreakers, and there isn't much difference (usually a Heartbreaker or two lends a hand on the solo records), is often unfairly described as a meat and potatoes musician. He is really more of a straight-ahead, no-nonsense kind of guy, who delivers. Also, it helps to have a band like the Heartbreakers led by Mike Campbell's guitar.

Petty started his career under the influence of Bob Dylan and the Byrds. "American Girl" captured both Dylan's vocal style and the Byrds ringing guitars. The song was later covered by former Byrds' frontman Roger McGuinn.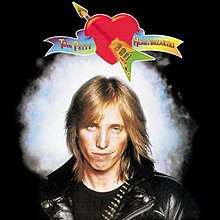 An appearance on the "FM" soundtrack ("Breakdown") helped establish the group. Early on though, Petty ran into financial troubles that, instead of wiping him out, resulted in the creation of a label to release his recordings. Shelter had been sold to ABC Records, who in turn were purchased by MCA Records. MCA figured Petty owed them more than a half a million dollars.
At the time Petty had only a tenth of that. He declared bankruptcy and MCA, figuring they weren't going to squeeze any money out of a broke musician, created and controlled Backstreet Records, for Petty and the Heartbreakers. It was a nice piece of convoluted business that the record industry was famous for.

"Don't Do Me Like That," "The Waiting," and "You Got Lucky" followed. Solo, Petty came up with "I Won't Back Down" and "Running Down A Dream," which gave a nod to the late Del Shannon, whose career Petty had worked to revive. Petty and Campbell contributed to Stevie Nicks' "Stop Draggin' My Heart Around." Earlier, Nicks had added vocals to Petty's "Insider."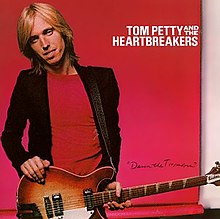 For maximum exposure there was a halftime performance at Super Bowl XLII in Phoenix. Petty & The Heartbreakers played "American Girl," "I Won't Back Down," "Free Fallin'," and "Runnin' Down A Dream."
Petty & The Heartbreakers rolled out "Hypnotic Eye" in '14. The set, which featured the single "American Dream Plan B," was the group's first in four years. The set was also the group's first #1 album on the Billboard 200. It only took Petty and company a mere thirty-seven years to get to the top spot.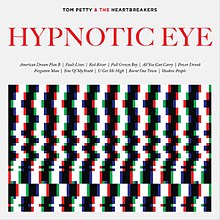 Like a bolt out of the blue, when it looked as though Petty & The Heartbreakers still had more chapters in their story, Petty died of cardiac arrest on 10/02/17. Found unconscious and not breathing in his Malibu home, Petty was rushed to the hospital and put on life support. But with no brain activity life support was removed. He was 66.

An autopsy determined that Petty died of an accidental overdose of various medications, including painkillers.