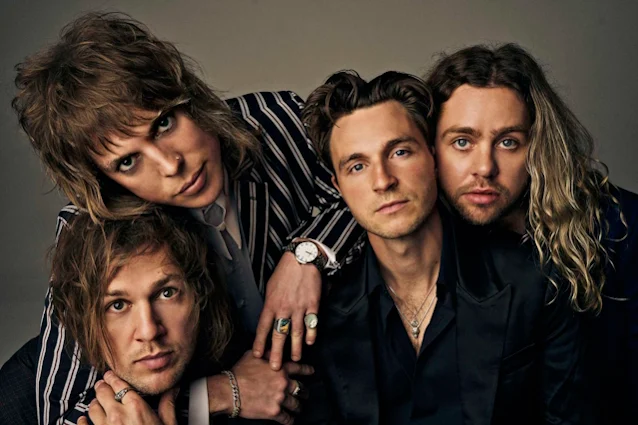 The Struts have announced their fourth studio album, the 11-track record, "Pretty Vicious," available November 3rd. The set features "Too Good At Raising Hell."
"This record showcases each individual member's strengths," states singer Luke Spiller. "It's some of my favorite music, hands down, we've ever conjured up. It's the record everyone's been waiting for." 
In addition to Spiller, the Brit band has guitarist Adam Slack, bassist Jed Elliott and drummer Gethin Davies.
"Pretty Vicious" Track Listing:
01. Too Good At Raising Hell
02. Pretty Vicious
03. I Won't Run
04. Hands On Me
05. Do What You Want
06. Rockstar
07. Remember The Name
08. Bad Decisions
09. Better Love
10. Gimmie Some Blood
11. Somebody Someday
The Struts formed in '12.