Through October 3rd, Iron Maiden is the final Act 3 of World Of Tanks Modern Armor (WOTMA) Metal Fest (following Sabaton – Act 1 and Megadeth – Act 2).
The Iron Maiden-themed Senjutsu TO-55 flamethrower tank was designed specifically for this event. And two Maiden songs, "Brighter Than A Thousand Suns" and "The Writing On The Wall," drive the action.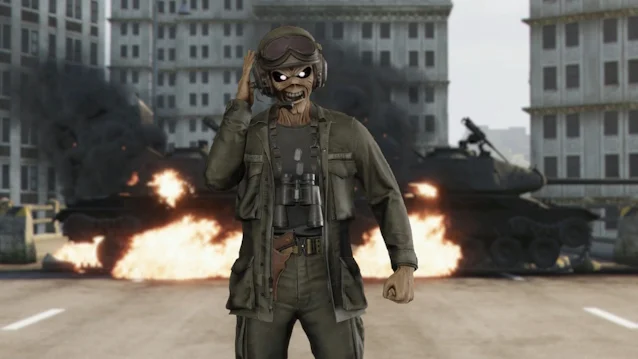 The band's iconic mascot Eddie appears as a 3D Hero Commander.
WOTMA's Metal Fest, an in-game music event, featuring branded tanks and commanders, is played by millions worldwide and is available on PlayStation4 and 5 and on Xbox One, Xbox Series S and X. It can be downloaded for free by all PlayStation Network and Xbox Live account holders.