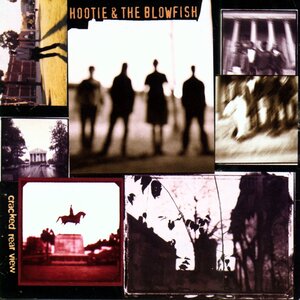 Hootie & The Blowfish's "Cracked Rear View," released in '94, was the #3 best-selling debut album of all time, behind Whitney Houston's self-titled effort and Meatloaf's "Bat Out Of Hell."
Second and third albums, "Fairweather Johnson" (pictured) and "Musical Chairs," while not reaching their debut's rarified heights, still did exceptionally well. Like "Cracked Rear View," "Fairweather Johnson" topped the Billboard 200 while "Musical Chairs" peaked at #4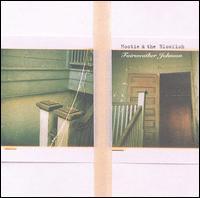 With a reputation for producing melodic Rock provided by the trio of Mark Bryan (guitar), Dean Felber (bass) and Jim "Soni" Sonefeld (drums), the group's true ace was singer Darius Rucker, a former choir vocalist.
In fact, the nicknames of two of his University of South Carolina choir mates Hootie and Blowfish provided the group's moniker. Rucker absorbed such divergent influences including Soul great Al Green and KISS.

The hits poured from the group composed "Cracked Rear View," (starting with the ballad "Hold My Hand") and they didn't subside until mid '95 (over a year run) with "Only Wanna Be With You" doing the best on the pop charts.

Keeping their musical style intact, "Fairweather Johnson," was lyrically more emotional and self-searching. While this effort also turned out hits, "Tucker Town," was the best effort with tight harmonies and a Rock solid hook.
The somewhat muted "Musical Chairs" rolled out in '98. Six years later, a career retrospective "The Best Of Hootie & The Blowfish" was released.
The group wasn't quite done. In '05, they issued their fifth studio album, "Looking For Lucky."

A few years after Hootie & The Blowfish disbanded, Rucker launched a successful Country music career beginning with '08's "Learn To Live." Still, the Hootie story still wasn't finished.
The band's sixth album "Imperfect Circle" dropped in '19 – fourteen years after their last effort. Interestingly, the set did better on the Country chart (#3) than the Billboard 200 (#26).