Corey Taylor's sophomore solo album, "CMF2" containing the singles "Talk Sick," "Beyond," "Post Traumatic Blues" and "We Are The Rest" has dropped.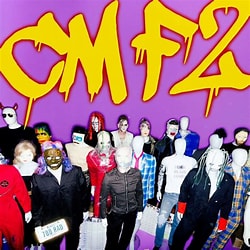 The Slipknot/Stone Sour frontman recorded the album with his solo band: Christian Martucci (guitar), Zach Throne (guitar) Eliot Lorango (bass) and Dustin Robert (drums).
Taylor has said "CMF2" is "the best Rock album of this year and the next."
Taylor's debut solo album, "CMFT," was released in '20.