South By Southwest (SxSW), the annual event held in Austin, ostensibly showcases new or emerging acts.
Enter the Belton, TX, group Flyleaf. Their aggressive Rock, laced with acidic lyrics, made a lot of noise in their home state. Now it was time to move to the next level, and it worked perfectly. Their SxSW appearance earned them a contract with Octone Records.

Well before the SxSW appearance, Lacey Mosley, one of six children in a single parent household who spent her childhood moving from apartment to apartment when the rent was unpaid, shared her songs with drummer James Culpepper.
Those songs drew on Mosley's prior addiction to drugs and alcohol that led, not coincidently, to serious bouts of depression. The two began working together eventually recruiting Sameer Bhattacharya and Jared Hartmann. Bassist Pat Seals completed the line-up. And just to help Mosley along, the entire band committed to sobriety.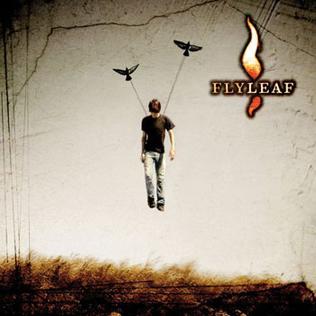 A self-titled EP, produced by Rick Parasher (Pearl Jam) and Brad Cook, arrived in '05. Later in the year, a full-length album (also self-titled) dropped with the songs "Cassie" and "Breathe Today."
Mosley married Joshua Sturm, the guitarist for Kairos, in '08 – taking his name.
"Memento Mori," Flyleaf's sophomore set dropped four years after their debut effort. "We were able to figure out who (we) were as a band and see a lot of the world and the U.S. a couple times over," said Seals.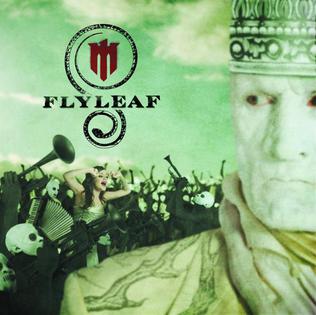 The title is a Latin phrase meaning 'remember you will die'. It's used to remind people of their own mortality and the punishment they will receive if they transgress the rules of their religion. The track "Set Apart This Dream" was inspired by the Christian self-help book "Wild At Heart." Written by John Eldredge it "gives women a look inside the true heart of a man and gives men permission to be what God designed them to be—dangerous, passionate, alive, and free."

Prior to the album's release Flyleaf embarked on a brief acoustic tour of Afghanistan entertaining U.S. troops.

"Again" and set opener, "Beautiful Bride," were issued prior "Memento Mori's" release. The album debuted at #8 on the Billboard 200, while "Again" hit #12 on the Rock chart and #3 on the Alternative chart. "Again" was also released as downloadable content for the Rock Band video game.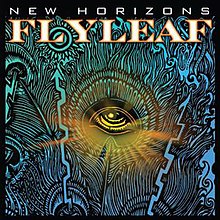 Flyleaf's third full-length studio album, "New Horizons," was released in '12, just a week after the announcement of Sturm's departure.
A combination of motherhood and a desire to refocus her life drove Sturm's decision. Kristen May handled vocals for the supporting tour.

The title track was the lead single. Seals called it one of the band's best songs to date adding that it had "a feeling of looking toward the unknown future with hope."

The second single, "Calling You Out," was one of the first tracks recorded for "New Horizons." "The stomping opening verse evolved over time into this aggressive but very calculated track that closes with Sameer using chaotic guitar sounds to sort of burn it to the ground – engages you all the way through," explained Seals.

On the heels of "Between The Stars," May's first and only album with the band, she launched a PledgeMusic campaign to finance her '15 solo album, "Conversations." "Making this album has been a dream of mine for a while and I'm so happy to finally make it a reality," stated May.
Sturm also rolled out her debut solo album, "Life Screams."
May's solo worked signaled a major change. In a '16 video on her Facebook page, May announced that she had left the band. Among other issues, she expressed a desire to spend more time with her son, rather than being on the road. She added that she never really felt as if she was part of the band.
Following May's departure, the band went on hiatus as remaining members went on to pursue other interests.
On November 7th, '22 Sturm officially rejoined Flyleaf (now known as 'Flyleaf with Lacey Sturm') after a ten-year absence.