New Years Day will release its fifth studio album, "Half Black Heart," on March 1st.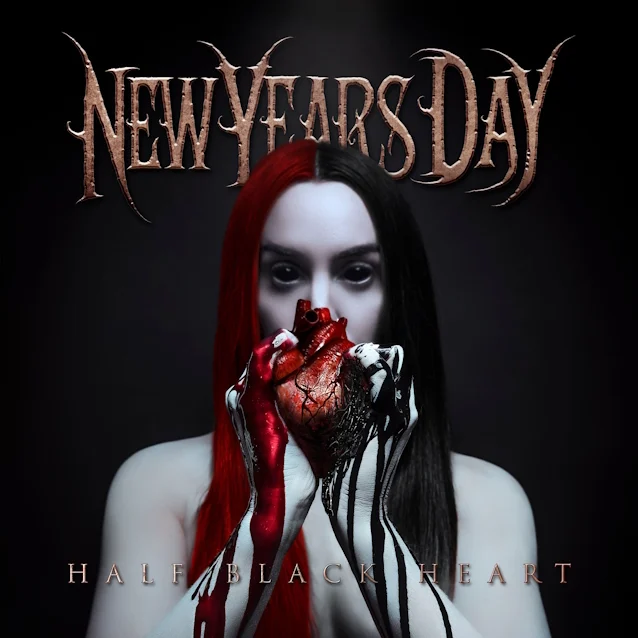 "It's common for musicians to express affection for their albums, this one truly stands out to me," noted vocalist Ash Costello (pictured above).  It feels like the culmination of all the hard work and growth we've experienced… and poured it into this record."
The album features the previously released "Vampyre" and the new track "Secrets."
"We've all experienced that unsettling sensation when we sense that someone close to us is concealing something.," explained Costello talking about "Secrets." "The weight of these hidden truths can be enough to bury you."
"Half Black Heart" Track Listing:
01. Vampyre
02. Half Black Heart
03. Hurts Like Hell
04. Secrets
05. Fearless
06. Bullet Proof
07. Burn It All Down
08. Enemy
09. I Still Believe
10. Unbreak My Heart
11. So Sick
12. Creature Of Habit
New Years Day:
Ash Costello – Vocals
Nikki Misery – Lead Guitar
Jeremy Valentyne – Guitar
Brandon Wolfe – Bass
Trixx – Drums
According to Costello the album's title "represents the duality that has always been a part of us — half red, half black; half heavy, half poppy; half dark, half fun, half Metal and half Rock.