This is a story of the convoluted and sometimes torturous road taken by drummer Mick Fleetwood and bassist John McVie. These two Brit Blues vets had been in John Mayall's Bluesbreakers before deciding to strike out on their own. Over the next few years Fleetwood Mac plodded along as guitarists Peter Green, Jeremy Spencer, Danny Kirwan and Bob Welch ("Sentimental Lady") came and went.
"Albatross," an instrumental, was the group's most notable song. An ironic title to say the least.
Things looked up when Christine Perfect joined in the early '70s. She soon became McVie's wife taking his name for the remainder of her career – even after they split.
Too bad Fleetwood Mac barely existed. That's when an ex-manager decided to launch his own bogus version of the band for a tour. The trek was soon halted. The reason had more to do with the fact no one cared about Fleetwood Mac, bogus or original, than any threatened legal action.

As all this was swirling, Fleetwood and the McVies came across two struggling California musicians, Lindsey Buckingham and Stevie Nicks. The two were romantically involved, but that would end, acrimoniously, soon enough, giving both parties plenty to write about.
Their one album "Buckingham/Nicks" had stiffed. Figuring there was nothing to lose, on either side, Buckingham and Nicks became the latest additions to Fleetwood Mac. The Blues were tossed and Fleetwood Mac turned hard toward Pop-Rock.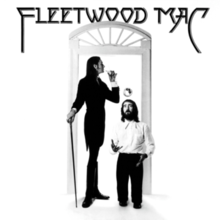 "Fleetwood Mac" and "Rumours" were among the '70s most popular albums and for good reason. "Fleetwood Mac" had the spacey Welsh-witch ode "Rhiannon," a pair of Christine McVie hits "Over My Head" and "Say You Love Me," plus Buckingham's raw "I'm So Afraid." There was also Nicks moving "Landslide," later covered by Smashing Pumpkins.
"Rumours" was even better with "The Chain," "Gold Dust Woman" (covered by Hole) and the twin punch of "Go Your Own Way" and "Don't Stop," which later became Bill Clinton's '92 presidential campaign song.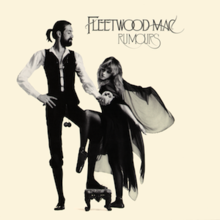 "Tusk" followed, but this double album was all over the place. The over-blown title track was definitely an acquired taste. Some songs like "Angel" were refreshing for their Rock 'n' Roll simplicity.
"Hold Me," written by McVie, was the highpoint of "Mirage," the band's fourth album with Buckingham and Nicks.
"Tango In The Night," from the mid '80s, scored with "Little Lies," Everywhere," "Big Love" and "Isn't It Midnight."
Internal disputes and solo careers meant the band recorded and toured intermittently, often with fill-in members.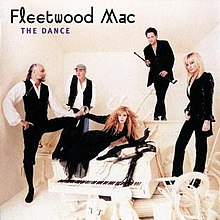 In '97, the group's most popular line-up resurrected themselves long enough to cash in with "The Dance," a greatest hits collection recorded "live" with friends, fans and label execs in the audience. A short time later, Christine McVie 'retired' from the group… returning sixteen years later.
A couple decades down the road, Fleetwood Mac was named 2018 MusiCares Person of the Year.
Nicks took exception to Buckingham's outburst over using Nicks' Fleetwood Mac classic "Rhiannon" as the band's intro music before their MusiCares set and the way Buckingham "smirked" during Nicks' 'thank-you' speech.
A few months later, Buckingham refused to sign-off on a Fleetwood Mac tour that the band had been planning for a year because he wanted to play newer or lesser-known songs. They reached a "huge impasse." Also, the planned tour would conflict with Buckingham's own outing to promote his "Solo Anthology: The Best Of Lindsey Buckingham."
Reportedly, Nicks broke the log jam by giving the band an ultimatum stating that she never wanted to be onstage with Buckingham again. He was soon fired.
Former Tom Petty & The Heartbreakers guitarist Mike Campbell and Neil Finn of Crowded House were brought in to replace Buckingham. While the tour was deemed a commercial success reviews were mixed – just as they had been in recent years when Buckingham was still in the band.
Buckingham subsequently filed a lawsuit against Fleetwood Mac for breach of fiduciary duty, breach of oral contract and intentional interference with prospective economic advantage. The suit was settled before the year's end.