Countless bands are remembered for one thing: a song, an album or even involvement in a notorious event. It's unfair since bands are often more accomplished than they are given credit for and find that their catalog of accomplishments goes unrecognized.
What's really crazy is when they are remembered for is something that is not indicative of the band. That's Extreme and their hit "More Than Words." It's ironic that with the name Extreme they are best known for a ballad.

Some groups are referenced due to members who go on to greater success. Here too, Extreme fits – but not all that well. Following Extreme's dissolution in '95 singer Gary Cherone joined Van Halen. Though Cherone was one-and-done with Van Halen, '98's "Van Halen III," and the album was one of the platinum band's few records to only go gold, it was also probably one of the few times Extreme was mentioned in the late '90s.

Extreme began in the late '80s like a lot of groups… essentially the merging of two rival bands leading to a partnership between Cherone and the Portuguese-born guitarist Nuno Bettencourt.
Drummer Paul Geary came from Cherone's band Dream and bassist Pat Badger was added a few months later. Badger, a Berklee College of Music student, was making custom guitars for a music shop when he met Bettencourt.

The group's self-titled debut landed in '89 and put them on the road.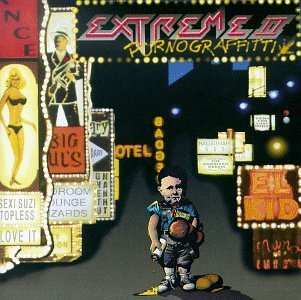 Driven by "More Than Words," which topped the Billboard Hot 100, "Extreme II Pornograffitti" sold over two million copies.
Beyond the hit, and the acoustic "Hole Hearted" which went to #4, the group blended Metal, Blues and Funk selling over 10-million albums worldwide.
Though it peaked at #10 on the U.S. album chart, '92's "III Sides To Every Story" didn't have the impact of its predecessor. Grunge was 24/7 and Extreme was from the northeast (Boston), not the northwest, nor did they come from a gray and gloomy place where it rained continuously. But the album charted higher in the U.K. and even did better "Extreme II Pornograffitti."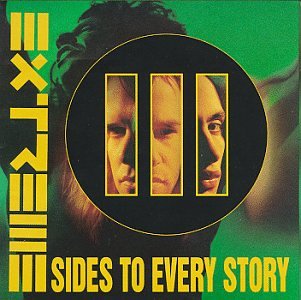 The '95 set, "Waiting For The Punchline" came and went with Extreme disbanding shortly thereafter. Subsequent comeback attempts fell short.

Extreme made comeback attempts in '04 and '06 but couldn't pull it off. Then, Cherone, Bettencourt and Badger with the addition of drummer Kevin Figueiredo, released "Saudades De Rock" in '08. In a business where who you know counts, Bettencourt had worked with Figueiredo in DramaGods and Satellite Party.