When Art Alexakis left L.A. he moved to his new girlfriend's hometown, Portland, OR. There the singer/guitarist hooked up with bassist Craig Montoya and drummer Scott Cuthbert.
They released an album on a local label. That went nowhere and only served to frustrate Alexakis. Another indie release, on a new label, the EP "World Of Noise," came out in '93.

Hitting the road for brutal touring schedule, Cuthbert dropped out and was replaced by Greg Eklund. Soon though, Capitol signed them. "Sparkle And Fade" came out in '95 and was notable for "Heroin Girl" and "Santa Monica," an ode about the place falling into the ocean.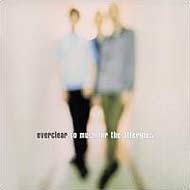 "So Much For The Afterglow" arrived in '97 firmly establishing Everclear with the sarcastic "I Will Buy You A New Life" and the angst-ridden "Father Of Mine." The title track opened with some captivating Beach Boys type harmony (Alexakis is from SoCal after all) before the guitar churn blows it away.
Concept albums "Songs From An American Movie, Volume 1: Learning How To Smile," which went platinum, and the more Punk oriented "Songs From An American Movie, Vol. 2: Good Time For A Bad Attitude," which didn't, rolled out in '00.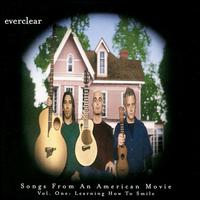 Two years later, Everclear released "Slow Motion Daydream."
All good things must come to an end but Everclear's came sooner than expected. Following the "Slow Motion Daydream" tour in August of '03 both Montoya and Eklund left to work on their own projects. That resulted in another split, this time between Capitol Records and the band. The label effectively cashed in their chips with the '04 compilation "Ten Years Gone: The Best Of Everclear 1994-2004."

Just to complicate matters, Alexakis also went through his third divorce. On top of that, he filed for bankruptcy, reportedly in debt to the tune of $3-million.

After a brief stint as a solo, Alexakis decided to reform Everclear with guitarist Dave French, bassist Sam Hudson and drummer Eric Bretl. But Bretl was eventually replaced by former Everclear drum tech Bret Snyder.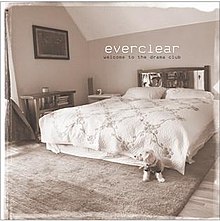 '04 saw the addition of keyboard player Josh Crawley and singer/guitarist Amir Khalifa. Now a quintet the "new" Everclear signed with Eleven Seven Music and released "Welcome To The Drama Club" in '06.
Everclear's "The Vegas Years," with covers of hits originally recorded by Tom Petty ("American Girl"), Thin Lizzy ("Boys Are Back In Town") and Hall and Oates ("Rich Girl"), was available in '08. "(It's) kind of a tongue-in-cheek joke at ourselves because a lot of times when musicians get older they start becoming caricatures of themselves and playing their songs like they're covers," explained Alexakis.

Just a couple weeks before the hotly contested '08 presidential election, Everclear weighed in with their free download single "Jesus Was A Democrat." "I have been wanting to write this song for a long time, ever since the right wing in this country tried to make the word liberal a thing of shame," said Alexakis. "If this song offends you . . . then don't listen to it."

"Invisible Stars" was the title of Everclear's first album of original material in six years. "Everything about this record came very naturally and it feels completely genuine to me," explained Alexakis.

The lead single was "Be Careful What You Ask For." "Embrace the weird and the wonderful because you are probably going to get both," Alexakis said of the song's theme. "Be careful what you ask for, it might come true." The group's eighth studio album debuted at a lowly #119 on the Billboard 200.

Next came "Black Is The New Black." "This is not an upbeat Everclear record," stated Alexakis of the '15 release. "It's pretty dark, lyrically and musically. Which is kind of bizarre because right now things are really good!"