5th – During Duran Duran's induction into the Rock and Roll Hall of Fame, singer Simon Le Bon reads a letter written by Andy Taylor, the band's original guitarist who is absent from the festivities, that reveals the guitarist is battling Stage 4 prostate cancer.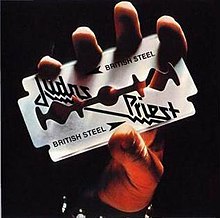 5th – Finally, the Rock and Roll Hall of Fame inducts Judas Priest! Reunited with guitarist K.K. Downing and drummer Les Binks, Priest performs a three-song medley of "You've Got Another Thing Comin'," "Breaking The Law" and "Living After Midnight" during the Hall of Fame ceremony at the Microsoft Theater in L.A. Halford also joins fellow inductee, Country legend Dolly Parton, for a rendition of her classic "Jolene." Halford is a major Parton fan.
6th – Metallica celebrate the life, legacy, and achievements of Megaforce Records founder Jon "Jonny Z" Zazula and his wife Marsha Zazula with a special show in Hollywood, FL. They play songs exclusively from their first two albums, ('83's "Kill 'Em All" and '84's "Ride The Lightning") which were originally released on Megaforce.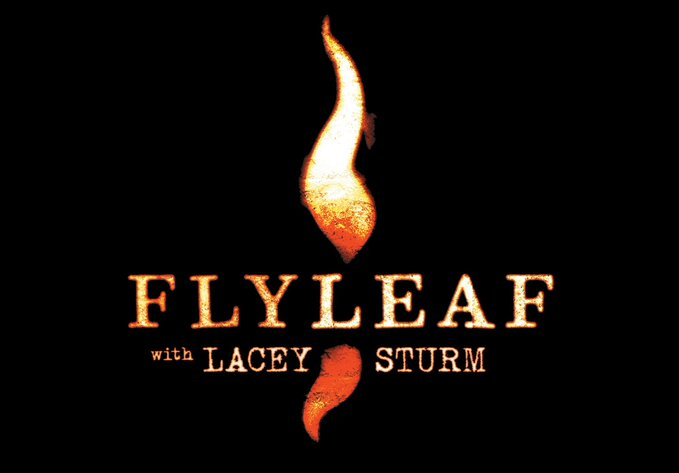 7th – Lacey Sturm officially rejoins Flyleaf (now known as "Flyleaf with Lacey Sturm") after a 10-year absence. She was with the band from '02 – '12.
8th – Nazareth's co-founding singer Dan McCafferty dies at the age of 76. The band is best known for "Love Hurts."
9th – Garry Roberts, the founding lead guitarist of the Irish rock band The Boomtown Rats, dies at the age of 72.
10th – Nik Turner, Hawkwind co-founder, passes away at age 82. The sax-flutist was in the band from '69 – '76.
13th – The Muse wins the Best Rock honor at MTV European Music Awards (EMAs) in Düsseldorf, Germany. Though Foo Fighters' "Studio 666" and the late "Taylor Hawkins (Foo Fighters) Tribute concert, Wembley Stadium, London" are nominated in the Best Longform Video category the trophy goes to Taylor Swift for "All Too Well."

13th – A '73 Fender Mustang owned, stage-played, smashed and signed by Nirvana frontman Kurt Cobain is sold for $486,400 (original estimate: $200,000) at Julien's Auctions' "Icons And Idols: Rock 'N' Roll." The guitar was used on the band's first U.S. tour.
17th Tom Petty's estate strenuously objects to Kari Lake using Petty's "I Won't Back Down" in her attempt to overturn her Arizona gubernatorial loss. Her team placed the song in a commercial implying she's not done yet.
17th – Skid Row perform "The Gang's All Here" at Avicii Arena in Stockholm as part of a special event celebrating 100-years of Swedish ice hockey. The title track of the band's '22 album is the first song to feature frontman Erik Grönwall who replaced ZP Theart's after his dismissal from the band earlier in the year.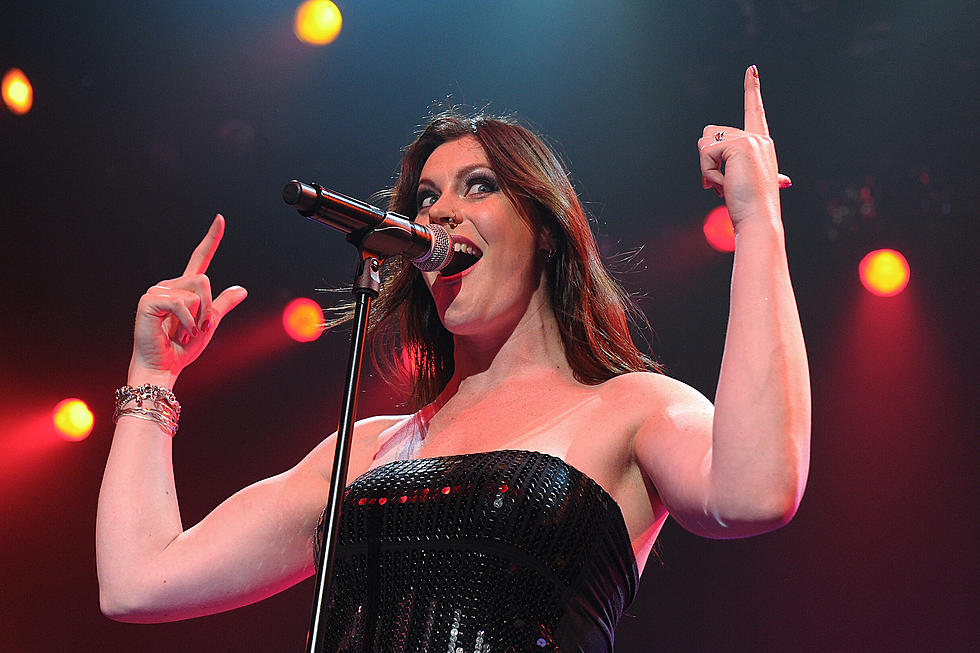 18th – Nightwish vocalists Floor Jansen (pictured) says she is "cancer free" after undergoing breast cancer surgery in October to remove a tumor.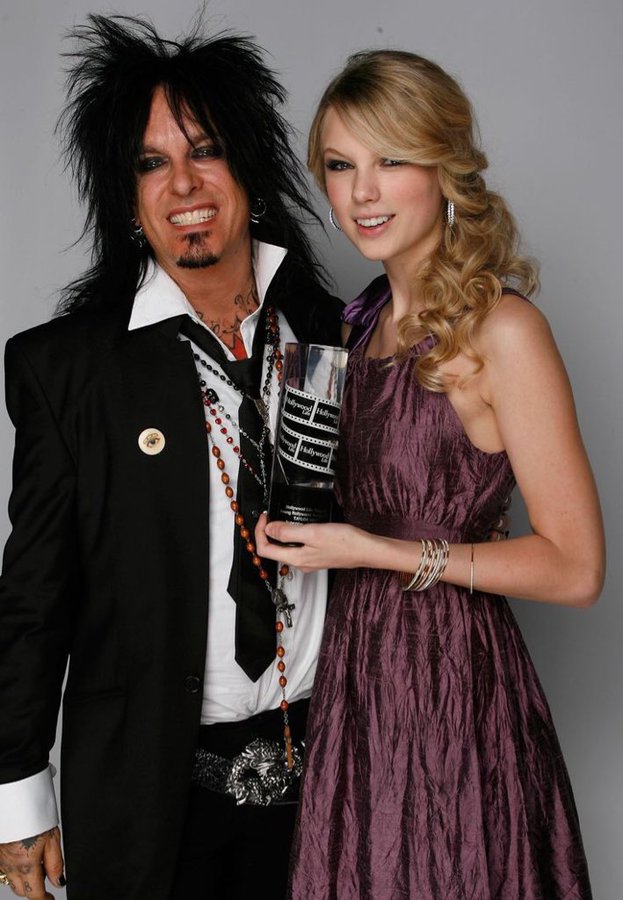 19th – Mötley Crüe's Nikki Sixx disses pop singer Taylor Swift who has been grappling with a Ticketmaster snafu (that she had no control over) that left fans angry. ""Is it just me or does Taylor Swift always seem like she's whining about something new every time she's gonna drop an album," tweets Sixx. The response on Twitter is swift (no pun intended) and lethal. Swift fans dismiss Sixx as an "old man," "petty," and pointing out that Swift has never told fans this was her last tour-then going out on tour again (a Crüe practice).

20th – Ghost, Machine Gun Kelly & Måneskin are American Music Award winners. Ghost takes the Favorite Rock Album category for "Impera." Machine Gun Kelly is the Favorite Rock Artist and Måneskin's "Beggin'" earns the Favorite Rock Song honor.
30th – Christine McVie (pictured at top), singer/keyboardist for Fleetwood Mac, passes away at the age of 79. Her classic songs with Fleetwood Mac are "Don't Stop," "Over My Head," "Say You Love Me" and "Everywhere." She also had a solo hit with "Got A Hold On Me."