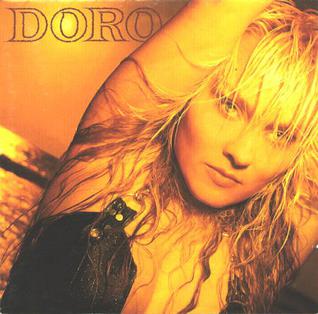 Four albums into their career, Warlock began work on what was planned to the be their follow-up to "Triumph And Agony," which was their highest Billboard charting album, peaking at #80.  The band disintegrated during the '89 album "Force Majeure" becoming Doro's solo debut.  A year later, her self-titled sophomore set dropped.  The album however failed to ignite the U.S. market or critics.
Though popular in Europe, the German Heavy Metal singer's career got sideswiped by the advent of Grunge. "It was pretty difficult to carry on," she stated in a handful of interviews. She was sometimes reduced to odd jobs like singing at weddings or private parties.
But Doro outlasted Grunge and become an influence and an inspiration for female Metal singers. "She was a pioneer of the female fronted scene," stated Floor Jansen of Nightwish.
Doro strove "to give other women self-confidence" in the Metal world.
Shortly after the turn of century, Doro was being referred to as the "Metal Queen" in deference to her uninterrupted career on the Heavy Metal scene.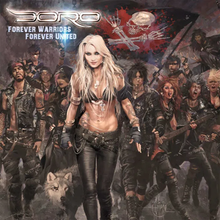 The follow-up to the hugely successful live set, "Strong & Proud" (#1 Finland, #2 Germany, #3 U.K. and Sweden), "Forever Warriors, Forever United," arrived in '18, featuring "big anthems and countless heavy songs."
Five years came and went before Doro delivered her next full-length album of original material, "Conqueress – Forever Strong And Proud." The lead single was "Time For Justice." "It's pretty heavy. It's pretty hard," said Doro.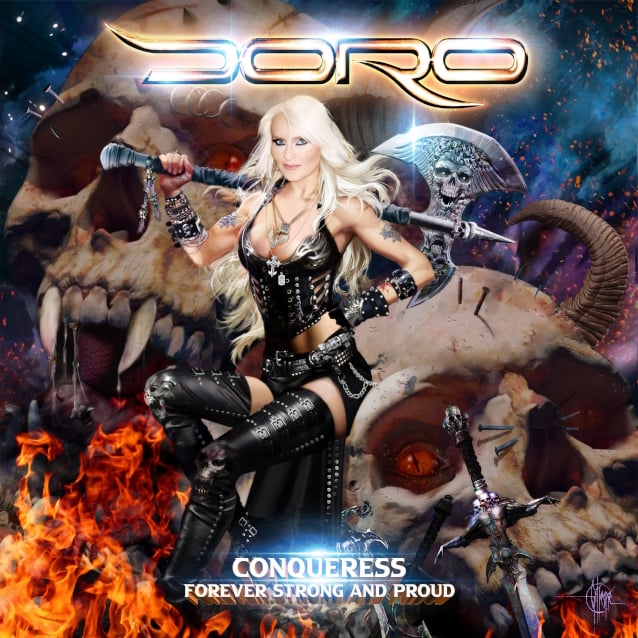 Judas Priest's Rob Halford was heard on "Living After Midnight" and "Total Eclipse Of The Heart." (Halford) was a big influence," Doro stated."
Also, Sammy Amara of the German Rock band Broilers sang on "Bond Unending."
"I was so lucky in my life (that) I could play and perform and record with the best people, people I love. It's unbelievable," concluded Doro.