6th – The estate of Joey Ramone (The Ramones) sells a stake of the Punk legend's music publishing rights to Primary Wave Music for $10 million, according to The Wall Street Journal. The deal includes non-exclusive rights to license the frontman's name and likeness, as well as income from songs across the band's repertoire of music.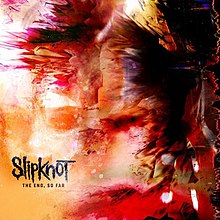 7th – Slipknot's "The End, So Far" is the band's third #1 album in the U.K. – '01's "Iowa" and '19's "We Are Not Your Kind" were the first two.
The album is the first to feature percussionist Michael Pfaff, who joined in 19, and the last to be released through Roadrunner. Slipknot signed with Roadrunner back in '98.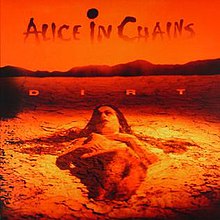 7th – Alice In Chains' 30th anniversary edition of "Dirt" is #9 on the Billboard 200 on the sale of 26,000 equivalent album units the previous week.
"Dirt" originally dropped in '92 with the tracks "Would?," "Them Bones," "Angry Chair," Rooster" and "Down In A Hole" and peaked #6 on the Billboard 200 chart selling over 5-million copies.
8th – Greta Van Fleet cancel upcoming shows when vocalist Josh Kiszka suffers a ruptured eardrum during a performance in Bangor, ME. "I'm working closely with my team to ensure I get proper rest in order to finish out the year strong," writes Kiszka.
9th – Audioslave's "Like A Stone" reaches 1-billion views on YouTube.
10th – Slipknot are #2 on the Billboard 200 with "The End, So Far." The album can't break Bad Bunny's hold of the top spot with "Un Verano Sin Ti."
11th – Blink-182 officially confirms that guitarist Tom DeLonge has returned to the band following months of speculation. Recording and a world tour are in place. DeLonge made an "indefinite" departure in '15.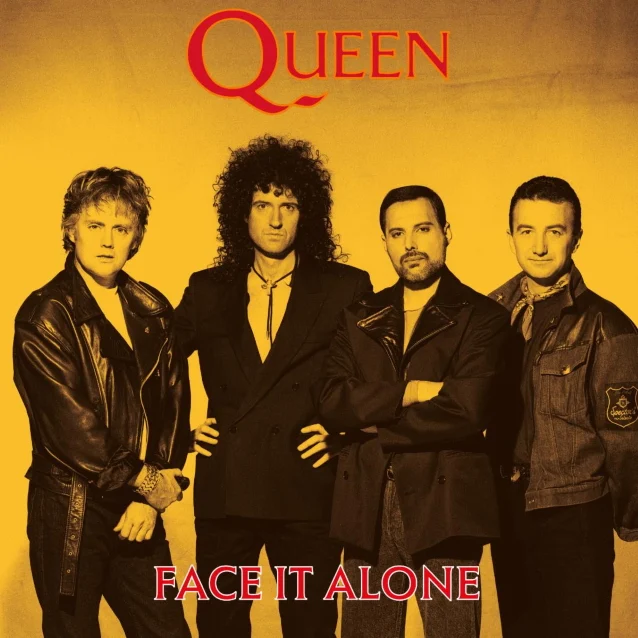 13th – Queen releases "Face It Alone," a previously "lost' track. "We'd kind of forgotten about this track but there it was, this little gem," explained Queen drummer Roger Taylor. "It's wonderful, a real discovery. It's a very passionate piece."
13th – Pearl Jam commits to $200 per ton of CO2 produced while touring for its carbon offset strategy. Globally, the carbon offset market averages $1-15 per ton.
15th – Five Finger Death Punch's concert in Salt Lake City comes to an abrupt end after just seven songs when a drunk driver strikes a transformer near the USANA Amphitheatre, which results in a power outage in the neighboring area.
16th – Kid Rock's Big Ass Honky Tonk & Rock N' Roll Steakhouse in Nashville sponsors NASCAR stock car – #99 Chevrolet Camaro ZL1. The car debuts at the Las Vegas Motor Speedway for the South Point 400.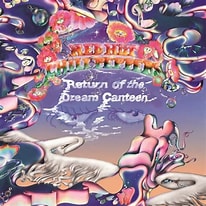 24th – Red Hot Chili Peppers are #1 on the Billboard 200 with "Return Of The Dream Canteen." With "Unlimited Love," which topped the album chart earlier in the year, the Peppers are the first Rock band in seventeen years to have two #1 albums in the same year. The last band to achieve this was System Of A Down in '05 with "Mezmerize" and "Hypnotize" albums.
25th – "Creepshow: From Script To Scream," an official behind-the-scenes book featuring the stories behind the TV series "Creepshow," arrives. The foreword is by author Stephen King with an afterword by horror aficionado and Metallica guitarist Kirk Hammett.
26th – Guitarist Mick Mars says he will not participate in Mötley Crüe's worldwide "Stadium Tour" due to health issues. A day later the band states that Mars is retiring from Mötley Crüe altogether.
27th – Mötley Crüe confirms that John 5 (John William Lowery) is the band's new guitarist – replacing co-founding guitarist Mick Mars who retired due to his ongoing struggle with Ankylosing Spondylitis (A.S.). John 5 worked with David Lee Roth (Van Halen) and Marilyn Manson prior to an extended run with Rob Zombie.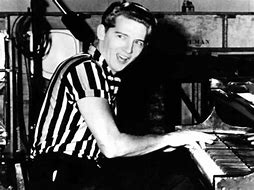 28th – The legendary Jerry Lee Lewis, "The Killer," dies at his home in DeSoto County, MS. at age 87. The combination of his pounding boogie-woogie piano and Country/Blues vocals that were as smooth as aged bourbon with a kick delivered the landmark hits "Whole Lotta Shakin' Goin' On," "Great Balls Of Fire" and "Breathless."