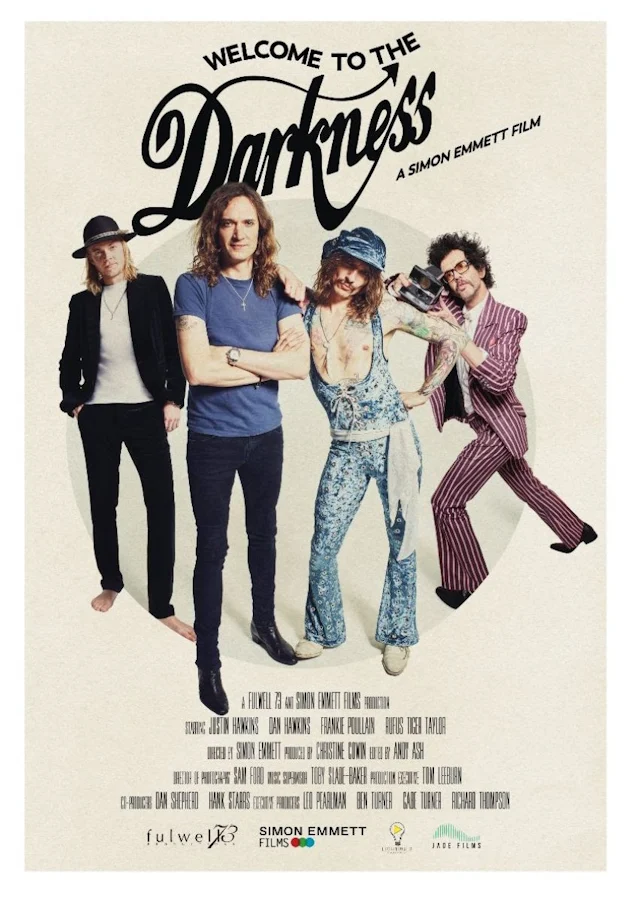 "Welcome To The Darkness," a feature-length documentary about The Darkness, will be in theaters on November 9th for one night only, plus encores.
(The film will also be available for digital download and on Blu-ray December 4th.)
In '03, The Darkness scored with the single "I Believe In A Thing Called Love" and their multi-platinum debut album "Permission To Land." But just three years later they disbanded. But the story doesn't end there.
Nine years later, The Darkness embarked on a difficult and sometimes funny comeback where things didn't always go as planned. "Welcome To The Darkness" chronicles the band's struggle to recapture past glory.