After building a stellar reputation with the Spencer Davis Group, Traffic, Blind Faith and back to Traffic, expectations were high for Steve Winwood's solo career. But it got off to a slow start with his self-titled debut, a good, solid, if unremarkable record.
On the '81 set "Arc Of A Diver" Winwood played all the instruments, provided the vocals, produced and engineered. It was a true solo project with the keyboard drenched "While You See A Chance" being the premier track.
The "Talking Back To The Night" album held Winwood's first songwriting collaborations with Will Jennings (lyrics). The pair continued to write together through the '90s.
Released in '86 "Back In The High Life" with "Higher Love" (guest vocals by Chaka Kahn) and "The Finer Things" was Winwood's major commercial success.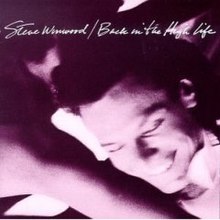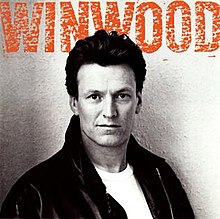 "Roll With It" which contained the R&B influenced title track hit in '88. Winwood kept recording and touring through the '90s. He even toured with two of Traffic's original members (Dave Mason and Jim Capaldi).
'03 release "About Time" was Winwood's first album in five years and featured worldbeat embellishments and comfortable grooves.
Though Winwood and Clapton's partnership in Blind Faith was short-lived (a single album in '69) the two managed to remain good friends. In '07, they shared the stage at Clapton's Crossroad's Festival, the guitarist's fundraiser for the drug treatment facility he founded. Their joint set included a pair of Blind Faith tracks, Clapton's "Presence Of The Lord" and Winwood's "Can't Find My Way Home."

The following year Winwood and Clapton performed three sold-out shows at NY's Madison Square Garden. An EP, "Dirty City," distributed via iTunes, was the result. Later in the year, Winwood issued "Nine Lives" which featured Clapton on "Dirty City."
The album was a low-key effort resembling a cross between Traffic's "John Barleycorn Must Die" and "Shoot Out At The Fantasy Factory." The R&B infused polished pop of '80's hits "Higher Love" and "Roll With It" were nowhere to be found. Rather, Winwood laid strong, catchy melodies over percolating percussion.

"Chronicles" covered Winwood's solo career to the late '80s but the box set "The Finer Things" takes the story from the Spencer Davis Group through Traffic and into the mid-90s.