Paul McCartney has trophies, honors and accolades to fill a large warehouse. And they are deserved. His combination of raw talent, a stunning work ethic and a creative drive are the stuff of legend. But geniuses can be hard to work with and be incredibly demanding.

In the waning years of The Beatles, McCartney's drive and perfectionism got him criticized for being heavy handed.
The Beatles' collapse was due to a faltering John Lennon-Paul MclCartney dynamic and contentious business decisions rather than spousal influences or even George Harrison's growing frustration at being treated like a 'junior partner'.

It was McCartney who wanted The Beatles to play live in the late '60s (the group stopped touring in '66) and he pushed the ill-advised "Let It Be" film/recording project which made the end inevitable.
Easily the most social and outgoing member; writing, recording and performing were an integral part of his being. John, George and Ringo Starr may have felt the same, but their intensity could not even begin to match McCartney's.

Unlike the others, whose post-Beatles careers were largely solo efforts, Paul leaned toward a group environment.

Having fought the hardest to keep The Beatles going, McCartney was the only one to successfully establish and sustain another major group. Yes, Lennon had the short-lived Plastic Ono Band and Ringo had his All-Starr Band but despite the talent involved, neither was comparable to Wings – gold and platinum records and mega tours – the big leagues.

Unlike The Beatles (a partnership of at least two creative equals) Wings was firmly under McCartney's control. That led the other members to feel stifled creatively. McCartney tried to finesse this by allowing each member a lead vocal per album and shared songwriting credits. That really didn't do much good. A song here or there rarely assuaged a musician's delicate ego and only rarely were these efforts comparable to what McCartney produced.
During The Beatles final years, John Lennon and his significant other, Yoko Ono, were inseparable. McCartney having bitterly complained, along with George Harrison and Ringo Starr, about Yoko's constant presence during Beatles' recording sessions, now installed his wife Linda (keyboards/vocals) as a band member.
Former Moody Blues' guitarist Denny Laine and drummer Denny Seiwell were also added. The following year ('72) guitarist Henry McCullough joined.

After a series of low key, often unannounced concerts, Wings was ready to fly. With "Wings Wildlife" ('72) and "Red Rose Speedway" ('73) the group built a decent reputation but it was snatching victory from certain defeat that sealed Wings' reputation.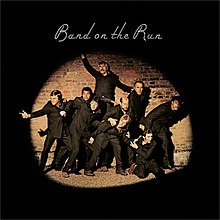 Prior to the group's departure to record in Nigeria, both Seiwell and McCullough quit. Paul, Linda and Laine decided to go on. The result was Wings' high-water mark "Band On The Run" ('73). From the album both "Jet" and "Helen Wheels" were great guitar driven pop-Rockers. The latter being banned for 'suggestive lyrics'. "Let Me Roll It," was the best Lennon impersonation ever recorded. After all, McCartney worked with the guy for fifteen years.
They continued the streak with "Venus And Mars" featuring the two-song medley of "Venus And Mars"/"Rock Show" plus the rollicking "Medicine Jar." Capping a hugely successful U.S. tour, the live "Wings Over America" was released.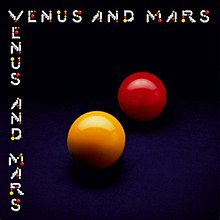 Soon though, the magic was gone as Wings began a slow decline. Even with the addition of guitarist Laurence Juber and drummer Steve Holly, Wings could not rise above mediocrity as McCartney dabbled in disco and other pop styles.
Ironically, the same issues that impacted The Beatles eventually snuffed Wings. This time Paul (with Linda) finally gave up on the group concept and revived his solo career (which he initially began as The Beatles disbanded).