Fame is fleeting. Cult status lasts forever.
It was nearly a decade before the rest of the world caught up with the New York Dolls. Though their two studio albums won critical praise, they were commercial failures. Efforts at media manipulation failed miserably even though some heavy talents were involved.
Original members split and were replaced. But the new blood didn't alter the group's fortunes. Less than six years after they started, the Dolls were gone with outtakes, live tracks and compilations surfacing regularly.
As veterans of the New York music scene, the Dolls formed in '71 with guitarists Johnny Thunders (a notorious drug abuser in the Keith Richards vein) and Rick Rivets (Syl Sylvian soon replaced him), bassist Arthur Kane and drummer Billy Murcia. Vocalist David Johansen rounded out the original line-up as the group worked the lower Manhattan club scene.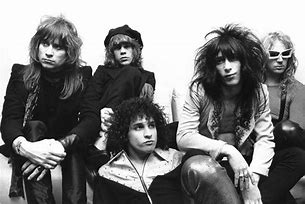 Despite building a cult following the Dolls couldn't land a recording contract. Their Glam-Punk, cross-dressing, expletive-laced approach was way ahead of the curve.
A U.K. tour was completed in '72 before Murcia died from a drug/alcohol overdose. With Jerry Nolan taking over on drums the Dolls finally signed by Mercury Records.
Both the Dolls' '73 self-titled debut containing "Personality Crisis" and "Vietnamese Baby" and the follow-up set "Too Much Too Soon," featuring "Babylon," sat on store shelves leading Mercury to abandon the group.
The Dolls further compounded their misery by hiring future Sex Pistols guru Malcolm McLaren as their manager. He dressed them in red leather and had them perform in front of a Soviet flag which not only made the group look silly but killed any chance another label would pick them up. McLaren was fired, but not before Thunders and Nolan departed. Johansen and Sylvian kept the group functioning until '77.

All the ex-Dolls later embarked on individual projects, including Thunders work with the Heartbreakers, but Johansen was the only one with any measure of success. Practically turning himself inside out, Johansen became his cocktail alter ego Buster Poindexter.

Both Thunders and Nolan reached the end of the line in the early '90s. A heroin overdose took Thunders ('91) while Nolan succumbed to a stroke ('92) at the ripe old age of 40.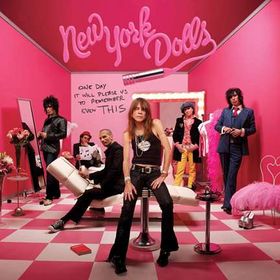 In '06, the Dolls issued "One Day It Will Please Us To Remember This" after a 32-year hiatus. On it, guitarist Steve Conti, bassist Sami Yaffa and drummer Brian Delaney accompanied the group's surviving members (Johansen and Sylvian).
The same line-up produced "'Cause I Sez So" three years later.
The last gasp came in '11 with "Dancing Backward In High Heels. The only holdovers from the previous album were Johansen, Sylvian and Delaney.